Machine Controls and Touch Probes
Hard-to-machine materials. Complex geometries. Employee training challenges. The realities of today's manufacturing floor require keen attention to constant process improvement. HEIDENHAIN CNC machine controls and touch probes offer a proven solution—with technologies that improve part quality, shop-floor efficiency and return on investment. For more than 30 years, we've perfected the delicate balance of cutting-edge innovation and universal compatibility. Contact us today, and see what precision control can do for your business.
Why HEIDENHAIN CNC controls?
Easy-to-use machine interface with simple ways to create programs with and without CAM
Fastest control for milling and turning with highest possible accuracy
Most innovative solutions for automated production and complicated machining applications
High compatibility and connectivity among HEIDENHAIN controls
Why HEIDENHAIN touch probes?
Optical trigger mechanism prevents wear of probe components
Many probing applications: Milling, turning, grinding, transfer lines, robots and high accuracy tasks
Innovate probe features: Hybrid infrared/radio mode, workpiece cleaning, smart standby and a patented collision adapter
Easy mechanical adjustment for runout, in addition to calibration cycles on CNC controls
---
2020 Training Calendar
HEIDENHAIN CORPORATION in Schaumburg, IL, provides technical training covering installation, programming and PLC programming as well as general training for distributors and end-users. Classes include engaging presentations and live machine demonstrations with the latest CNC and motion control from HEIDENHAIN.
To view the full calendar, click here to open an interactive PDF.
---
Klartext
News from the world of HEIDENHAIN controls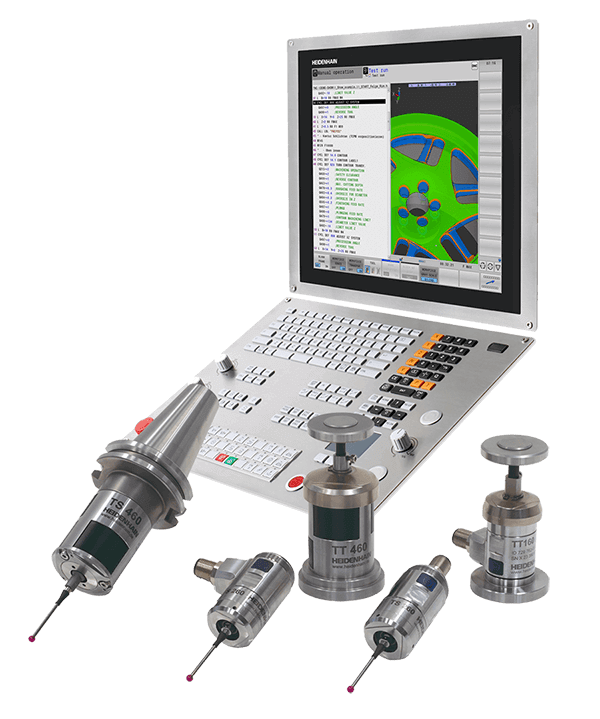 Learn how to combat common machining challenges with advanced control technologies
At HEIDENHAIN, we understand today's complex machining challenges and ambitious production schedules. That's why we design our CNC machine tool control functionalities to solve these issues.

Our Dynamic Efficiency functionalities allow high material removal rates and extended machine and tool life in roughing of especially hard-to-cut materials when chatter and high loads are present.

Our Dynamic Precision technologies enable better accuracy in acceleration and deceleration phases by dynamically adjusting the controller parameters depending on the machine's age, load or machining position.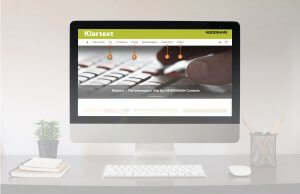 Klartext Portal: TNC online user support
The Internet is an endless source of knowledge. Knowing where to look for the information you need can seem like a daunting task. For TNC control users, the Klartext Portal is the place to go. The Klartext Portal is the go-to site for user support related to HEIDENHAIN controls. To keep you from getting lost […]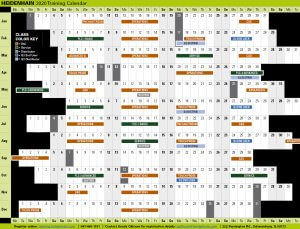 2020 Training Calendar Released
Click image to open interactive PDF Technical qualification and continuing training are indispensable for achieving technological improvement and securing the future of a company and its employees. HEIDENHAIN CORPORATION in Schaumburg, IL, provides technical training covering installation, programming and PLC programming as well as general training for distributors and end-users. Classes include engaging presentations and […]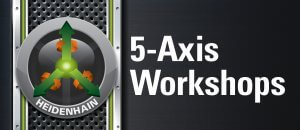 Free 5-Axis Machining Workshops
One-day 5-axis machining workshops are now offered at various locations around the country and free to those who register. Co-hosted with HEIDENHAIN and other machining companies, attendees will learn how to take advantage of the latest developments in manufacturing by experts in the field and receive a free lunch to boot! At each of these […]