Length Gauges and Metrology Solutions
When you need accuracy and versatility, HEIDENHAIN length gauges and metrology solutions deliver. These rugged products provide the highest accuracy for measuring gage blocks and providing in-line gaging solutions, while presenting custom gage-builders with an entire toolbox of gaging options.
Why HEIDENHAIN length gauges?
Products cover myriad applications in production metrology, in multipoint inspection stations, measuring equipment monitoring and as position measuring devices
The high-accuracy specifications apply over the entire measuring length—whether the part measures 12 mm or 100 mm
High repeatability offers an advantage during comparative measurements—in series production, for example
The wide measuring ranges (from 12 mm to 100 mm) eliminate the need for multiple, expensive setups
Rugged construction and high thermal stability make HEIDENHAIN length gauges ideal for industrial environments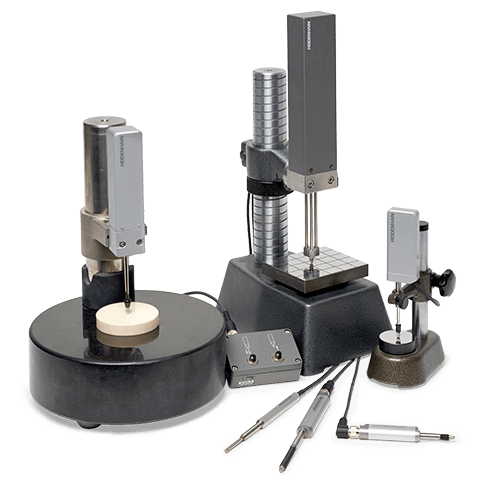 FAQs
---
Does HEIDENHAIN offer a gauge that is capable of calibrating gauge blocks?
Yes, the CERTO product portfolio is suited for gauge block calibration over a range for up to 60 mm.
What is the best accuracy gauge HEIDENHAIN manufactures?
The CERTO gauge offers ±0.03µm with linear error compensation.
Do your gages require recalibration?
Unlike inductive gauges, HEIDENHAIN length gauges provide stable measurement over long periods—eliminating recalibration.
Can HEIDENHAIN gauges be used in a production environment?
HEIDENHAIN length gauges are built for an industrial environment. Their long-term consistent accuracy and high thermal stability make them ideal for use in production equipment and machines.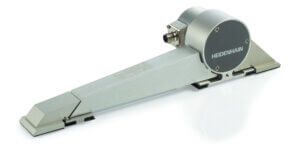 ESR Strain Sensor Can Help Prevent Structural Disasters
Schaumburg, IL  (February 2022) – Developed to help prevent civil disasters and save lives, HEIDENHAIN's ESR digital strain sensor is available to monitor the structural health on structures, such as on bridges and buildings, in order to provide preventative maintenance information.  With a renewed emphasis on improving the national infrastructure, this digital ESR strain sensor […]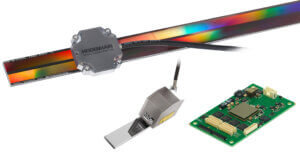 Photonics West Exhibition
SAN JOSE, CA (January 2022) – HEIDENHAIN CORPORATION will be exhibiting at Photonics West, Booth #3269, on January 25-27 in San Francisco, CA. HEIDENHAIN will showcase the latest MULTI Degrees-of-Freedom (MULTI-DOF) motion control components, offering manufacturers a better way to implement metrology designs. Photonics West is the world's premier lasers, biomedical optics and optoelectronics event. […]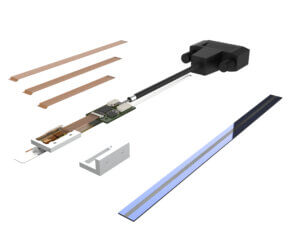 New Highly-Accurate LIKselect Encoder
SCHAUMBURG, IL (June 2021) – The new LIKselect kit-style linear encoder is designed to make machine motion design ideas come to life while saving valuable space and enabling precise positioning within its control loop. Available now from NUMERIK JENA in North America as part of the HEIDENHAIN group, this miniature three-field scanning sensor is offered […]