Length Gauges and Metrology Solutions
When you need accuracy and versatility, HEIDENHAIN length gauges and metrology solutions deliver. These rugged products provide the highest accuracy for measuring gage blocks and providing in-line gaging solutions, while presenting custom gage-builders with an entire toolbox of gaging options.
Why HEIDENHAIN length gauges?
Products cover myriad applications in production metrology, in multipoint inspection stations, measuring equipment monitoring and as position measuring devices
The high-accuracy specifications apply over the entire measuring length—whether the part measures 12 mm or 100 mm
High repeatability offers an advantage during comparative measurements—in series production, for example
The wide measuring ranges (from 12 mm to 100 mm) eliminate the need for multiple, expensive setups
Rugged construction and high thermal stability make HEIDENHAIN length gauges ideal for industrial environments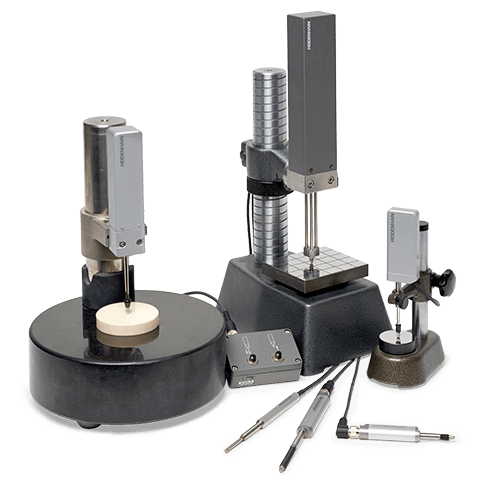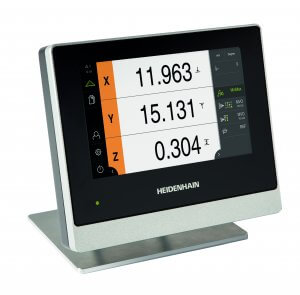 New GAGE-CHEK for Metrology Applications
SCHAUMBURG, IL (May 2020) — With its rugged industrial design, HEIDENHAIN's new shop-floor hardened GAGE-CHEK 2000 evaluation electronics box is now available. Offered as a plug-and-play embedded system along with HEIDENHAIN-brand encoders including length gages, this solid metrology unit provides reliable basic measurement of 1D values. The new GAGE-CHEK 2000 is well suited for positioning […]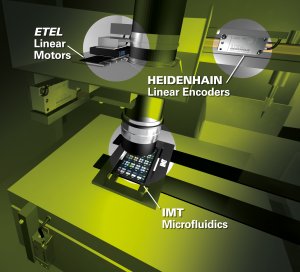 Announcing New Life Sciences Partnership
SCHAUMBURG, IL (October 2019) – The new HEIDENHAIN Life Sciences brand partnership is now in place offering ground-breaking technology that enables lab automation for the advancement of medical technology. This development consists of the business partnerships from the HEIDENHAIN Group that include HEIDENHAIN, IMT and ETEL brands. It is well known that delivering high throughput […]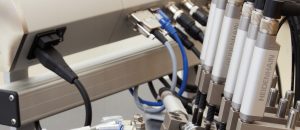 Measuring While Well Protected Against Dust and Fluids
Playing an increasingly important role in quality control, in-process measurement is exceedingly precise while saving time and money.