Length Gauges and Metrology Solutions
When you need accuracy and versatility, length gauges and QUADRA-CHEK metrology solutions from HEIDENHAIN deliver. These sophisticated, mechanically rugged products cover a wide range of applications—including optical comparators/profile projectors, video measuring machines, multi-sensor machines and coordinate measuring machines.
Why HEIDENHAIN length gauges?
Products cover myriad applications in production metrology, in multipoint inspection stations, measuring equipment monitoring, and as position measuring devices
The high-accuracy specifications apply over the entire measuring length—whether the part measures 10 mm or 100 mm
High repeatability offers an advantage during comparative measurements—in series production, for example
The wide measuring ranges (from 12 mm to 100 mm) eliminate the need for multiple, expensive setups
Rugged construction and high thermal stability makes HEIDENHAIN length gauges ideal for industrial environments
Why HEIDENHAIN metrology systems?
QUADRA-CHEK evaluation electronics cover a variety of metrological applications—including tool presetters, profile projectors, measuring microscopes, 2D and video measuring machines
In the optional CNC version, they also operate as full-fledged controls for axis positioning and can automatically execute measuring programs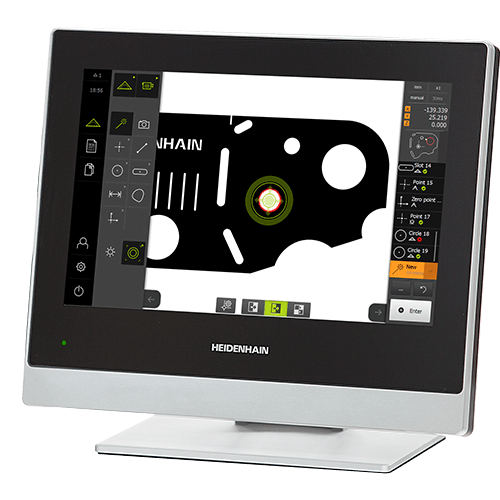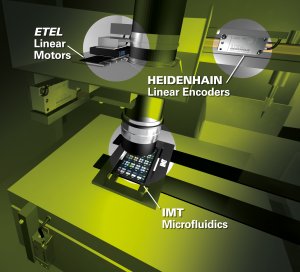 Announcing New Life Sciences Partnership
SCHAUMBURG, IL (October 2019) – The new HEIDENHAIN Life Sciences brand partnership is now in place offering ground-breaking technology that enables lab automation for the advancement of medical technology. This development consists of the business partnerships from the HEIDENHAIN Group that include HEIDENHAIN, IMT and ETEL brands. It is well known that delivering high throughput […]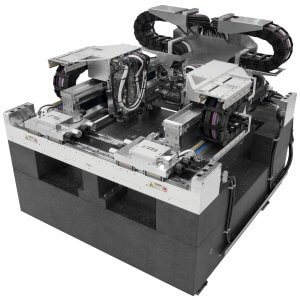 Sharing Expertise at SEMICON West 2019
SCHAUMBURG, IL (June 2019) – Visitors to this July's SEMICON West 2019 trade show will have the rare opportunity to learn about "Where Accuracy Meets Throughput" at the HEIDENHAIN and ETEL joint show booth in San Francisco, CA (July 9 – 11). Here, daily presentations will be given by HEIDENHAIN and ETEL experts highlighting this […]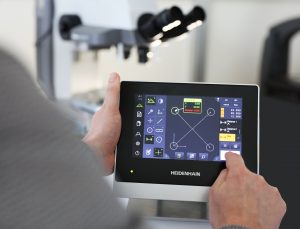 New QUADRA-CHEK 2000: Reliable 2-D Measurement
Introducing the new QUADRA-CHEK 2000 evaluation unit for use with everyday measuring and metrology tasks in parts inspection applications.