Direct Drive Motors and Motion Systems
HEIDENHAIN offers the largest direct drive motor range on the market via ETEL. Solutions range from high-end motion systems with nanometer precision to industrial applications requiring high torque. And like HEIDENHAIN, ETEL builds its linear and torque motors, along with motion systems, on a foundation of superior knowledge and technical expertise, disruptive technology and tireless quality control. Customers reap the benefit: The most cutting-edge, reliable and precise motion control solutions available.
GET MORE INFO
Why ETEL direct drive linear and torque motors?
Choose from one of the most comprehensive ranges of direct drive linear and torque motors in the industry
Enjoy all of the long-term benefits of direct drive technology, including lack of maintenance, dynamic capabilities and compact form factor
ETEL's direct drive motors feature an industry-recognized low-cogging design
ETEL's special construction enables an exceptional force density, as well as unparalleled thermal efficiency
Customers benefit from ETEL's deep expertise in direct drive systems during the design phase, installation, ramp-up and beyond
Why ETEL motion system products?
Expertise lies in magnetic designs, bearing technology, metrology concepts, motion control architecture and materials—making ETEL the supplier of choice for advanced mechatronics solutions
Choose from a wide range of motion systems, from standalone products to highly integrated platforms
Standalone products include short stroke actuators, rotary axes, ZT combined modules, stacked/split systems, gantry platforms, planar platforms and electronic controllers
Motion system platforms optimally combine motors, bearings, feedback, controls and isolation systems into the most top-of-the-line stage on the market
ETEL's motion controllers leverage 40 years of direct drive expertise toward advanced features for the semiconductor and electronics industry, allowing for the most effective linear motor operation possible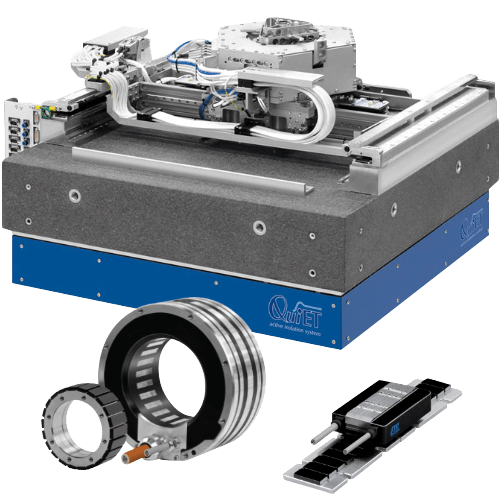 FAQs
---
First, you must define the speed and torque requirements for the application. Important factors like friction, machining torque, static force due to an offset load must be considered.
Consider the top 3-factors for choosing a servo motor: Continuous torque, peak torque and speed that is required.
Why is the encoder feedback choice so important for linear motors?
Linear motors provide numerous benefits such as high dynamic performance, reliability, and longevity. The choice of position feedback in this case, linear encoders should exhibit these same characteristics. The system performance relies on the linear feedback.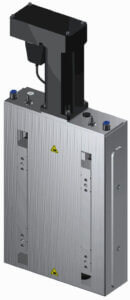 New ETEL TBS Linear Axis for Semiconductor Market
SAN JOSE, CA (June 2022) – With the new TBS Linear Axis offering from ETEL, semiconductor equipment manufacturers can now integrate a high precision linear axis enabling outstanding performance in term of accuracy and precision in its category of one-Degree-Of-Freedom (1-DOF) systems. With its ISO 2 rating for cleanrooms and incorporated HEIDENHAIN Group encoder technologies, […]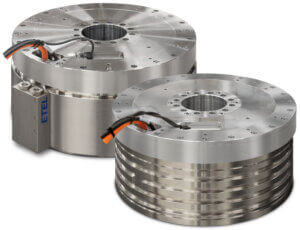 New ETEL RTMB+ Rotary Tables
SAN JOSE, CA (January 2022) – With the expansion of its line of RTMB high precision indexing tables, ETEL now offers the new RTMB+, enabling large-diameter manufacturing applications that require higher torque than previously provided. This is achieved through an expansion to four new table size options, and two new diameters with two heights per. […]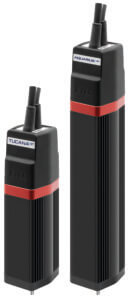 New ETEL ST Actuators for Semi Manufacturing
SAN JOSE, CA (October 2021) – ETEL introduces two new short stroke actuators specifically for use as a unique solution for "Test and Scan" turret handlers in semiconductor manufacturing. Available in North America through parent company HEIDENHAIN, the TUCANA ST and the AQUARIUS ST are an extension of its Z line of actuators, providing users […]
See what better motion systems can do for your business
Call 1-847-490-1191 or fill out the form to get in touch and learn more.