Direct Drive Motors and Motion Systems
HEIDENHAIN offers the largest direct drive motor range on the market via ETEL. Solutions range from high-end motion systems with nanometer precision to industrial applications requiring high torque. And like HEIDENHAIN, ETEL builds its linear and torque motors, along with motion systems, on a foundation of superior knowledge and technical expertise, disruptive technology and tireless quality control. Customers reap the benefit: The most cutting-edge, reliable and precise motion control solutions available.
Why ETEL direct drive linear and torque motors?
Choose from one of the most comprehensive ranges of direct drive linear and torque motors in the industry
Enjoy all of the long-term benefits of direct drive technology, including lack of maintenance, dynamic capabilities and compact form factor
ETEL's direct drive motors feature an industry-recognized low-cogging design
ETEL's special construction enables an exceptional force density, as well as unparalleled thermal efficiency
Customers benefit from ETEL's deep expertise in direct drive systems during the design phase, installation, ramp-up and beyond
Why ETEL motion system products?
Expertise lies in magnetic designs, bearing technology, metrology concepts, motion control architecture and materials—making ETEL the supplier of choice for advanced mechatronics solutions
Choose from a wide range of motion systems, from standalone products to highly integrated platforms
Standalone products include short stroke actuators, rotary axes, ZT combined modules, stacked/split systems, gantry platforms, planar platforms and electronic controllers
Motion system platforms optimally combine motors, bearings, feedback, controls and isolation systems into the most top-of-the-line stage on the market
ETEL's motion controllers leverage 40 years of direct drive expertise toward advanced features for the semiconductor and electronics industry, allowing for the most effective linear motor operation possible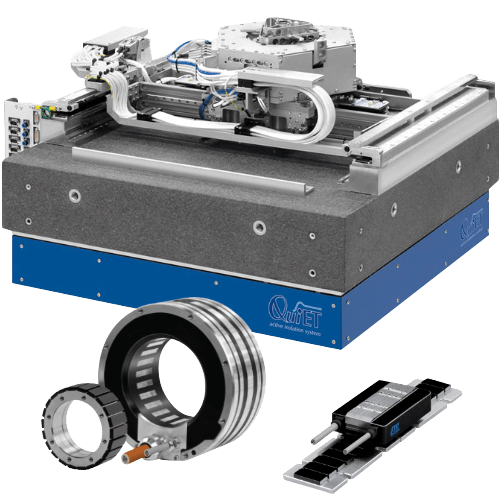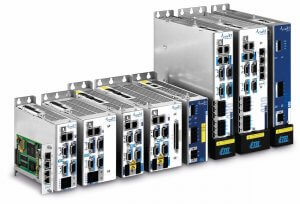 ETEL Adds EtherCat to AccurET Controls
Schaumburg, IL (August 2019) – Available in North America from HEIDENHAIN CORPORATION is a new version of the ETEL-brand AccurET controls with EtherCAT compatibility. As EtherCAT communication moves from "mid-end" automation to more high-end machine control applications, demand for this has been increasing. With that in mind, ETEL now allows its product users to take […]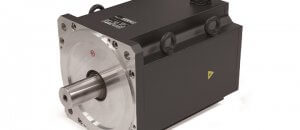 Servo Motors for CNC Machines
Machine tool operators interact directly with the control, tooling and work envelope, but rarely do they handle or even see a machine tool's feed motors. Yet, it's one of, if not the most important piece of equipment for producing quality parts. A perfect code, dialed-in offsets, high-performance tooling–none of it matters if the motor is […]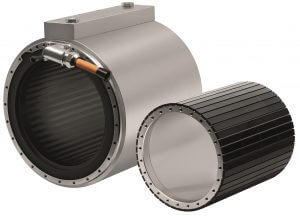 ETEL TMB+ Torque Motor with Integrated Cooling System
Building a torque motor into a machine is now easier than ever using ETEL's popular TMB+ torque motor with pre-integrated closed cooling jacket.