Digital Readout Systems and Interface Electronics
It's understood that applications from machine tools to measuring microscopes contain some error in the accuracy of moving components when compared to a known standard. Digital readout systems (or position display units) and interface electronics from HEIDENHAIN and ACU-RITE can address these issues—offering increased accuracy and quality control in myriad applications:
ACU-RITE readout systems use a function called Position-Trac™ that enables quick, easy workpiece zero-reset after power loss.
Both linear and non-linear error compensation, up to ±99999 ppm (parts per million), can be entered into the readout.
With the greater positioning accuracy of the system, the inherent accuracy of the machine is used in full and the likelihood of errors is greatly reduced.
For machine tool operators, the benefits of DROs are substantial:
The time the operator used to spend setting the coordinates for positioning is now spent machining more parts. This translates into greater operator efficiency and in turn, increased output.
The elimination of paper-and-pencil calculations for offsets or other dimensions that may not appear on the drawings.
A reduction in operator fatigue associated with counting hand wheel turns and straining to read verniers.
Digital measuring system makes training of new or less-experienced operators much easier and less time consuming.
For almost 40 years our Family of Brands partner, ACU-RITE, has represented the finest-quality readout systems precision glass scales and CNC controls. Learn more about the benefits of DROs from ACU-RITE here.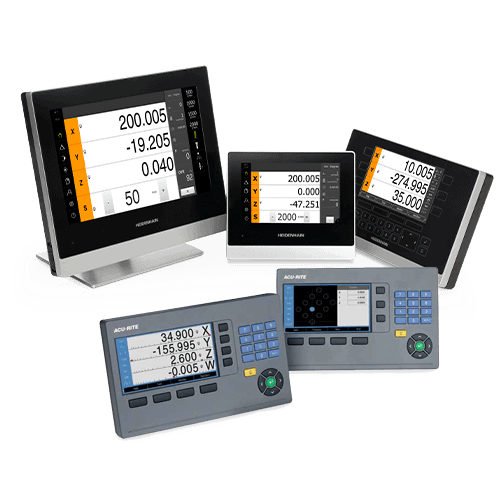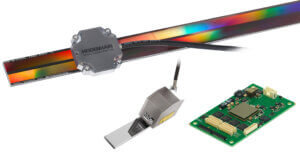 Multiple Degrees-of-Freedom Encoders
SCHAUMBURG, IL (August 2021) – With the release of new MULTI Degrees-of-Freedom (MULTI-DOF) encoders, HEIDENHAIN offers machine manufacturers a better way to implement metrology designs to obtain multiple measurements simultaneously and facilitate correcting deviations on the fly. Conventional encoders offer one degree of motion, but these three new encoders do more to serve the demanding […]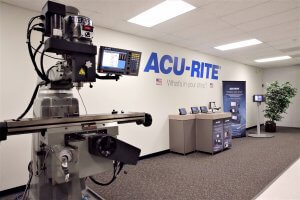 New ACU-RITE Technology Education Center
SCHAUMBURG, IL (December 2020) – Continuing to emphasize its Customer First initiative during these uncertain times, HEIDENHAIN announces the opening of a new ACU-RITE Technology Education Center in the Chicago suburbs. This new ACU-RITE Technology Education Center (ATEC) is now open with the promise of providing special support to its North American customers and prospects […]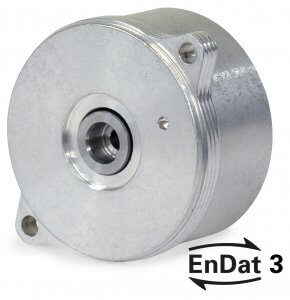 New EnDat 3 Next Gen Encoder Interface
SCHAUMBURG, IL (October 2020) – HEIDENHAIN is meeting the needs of the future of digital manufacturing with the debut of its new EnDat 3 encoder interface protocol. Now first available in HEIDENHAIN's ExI 1100 series of inductive rotary encoders, this next generation interface offers users faster and more efficient operation in their machine motion control. […]