Digital Readout Systems and Interface Electronics
Digital readout systems (or position display units) and interface electronics from HEIDNHAIN offer increased accuracy and quality control in myriad applications. From metalworking to measuring microscopes, these products are as easy to use as they are effective.
Why HEIDENHAIN digital readout systems?
Systems increase productivity, save time and provide higher precision by translating the values measured by linear encoders, length gauges, rotary encoders or angle encoders into an easy-to-read format
They can be installed on new equipment or retrofitted to machines already in operation
Systems work with any machine where axis slides are traversed manually
Data interface allows for additional processing or printouts of the measured values (most models)
Now included in the PT 8016: 12-inch TFT touchscreen display with an IP 65 front
Now included in the ND 7013: 7-inch TFT touchscreen display with an IP 65 front
Now featured in the ND 5023: A Dynamic Zoom or a Highlight to graphically highlight the axis that is moving
Now featured in the ND 5023: The user may select to operate it as a left-handed or right-handed unit
Why HEIDENHAIN interface electronics?
Products result in finer measuring steps, increased positioning accuracy and higher control quality by adapting the encoder signals to the interface of the subsequent electronics
Ideal for when subsequent electronics are either unable to process the output signals from encoders directly or if additional interpolation of the signals is needed
Products work with many incremental encoders, and some can process EnDat and SSI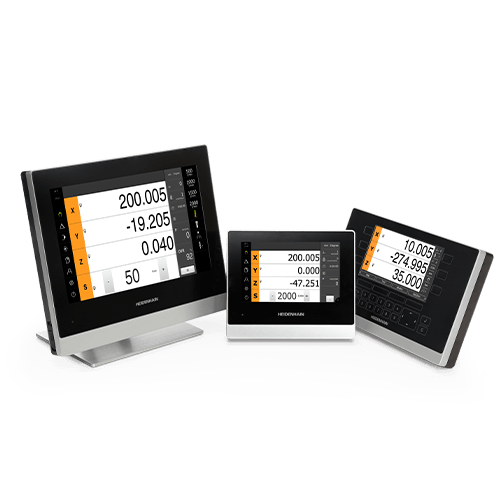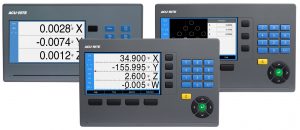 Free Downloadable Upgrade for ACU-RITE DROs
SCHAUMBURG, IL (March 2020) – Further enhancing the already extremely popular digital readouts (DROs) found in machine shops across the world, HEIDENHAIN's ACU-RITE brand is now making available new free downloadable upgrade software with new features. This free upgrade promises to assist all users of current model ACU-RITE digital readouts to be more productive and […]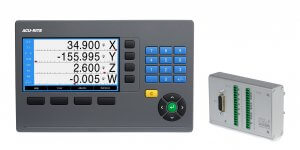 ACU-RITE's New DRO Software Controls EDM Machines
SCHAUMBURG, IL (October 2019) – HEIDENHAIN CORPORATION's ACU-RITE brand introduces new software for its versatile 300 Series digital readout (DRO) that now allows users to control a sinker EDM machine. This new development broadens this established DRO's use to include all of the most common manual shop machines such as milling, turning, grinding and now […]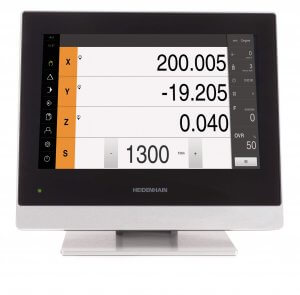 New Sturdy DRO with Touch Screen for Machining
Announcing the new POSITIP 8016 digital readout with touch screen and sturdy machined aluminum housing for manual machine tool applications.