Angle and Rotary Encoders and Angular Systems
Today's machine, electrical motor, printing and automation applications demand ever-increasing precision, robustness and dynamics. The full line of HEIDENHAIN angle and rotary encoder products delivers on all these qualities, along with the high reliability HEIDENHAIN has been known for the last 125-plus years. Available in absolute and incremental versions and ideal for a variety of applications—including rotary tables, motor feedback, printing/paper converting machines and telescopes—these encoders fulfill a variety of angle measurement needs. We offer two categories of encoders: Angle encoders, which have an accuracy at or below ±10" (arcseconds) and Rotary encoders, which have an accuracy above ±10" (arcseconds).
Why HEIDENHAIN angle encoders?
Accuracy down to ±0.4" (arcseconds)
Resolutions up to 29 bits
Calibration chart provided with every angle encoder
Large mounting tolerances
Why HEIDENHAIN rotary encoders?
High resolutions for smooth speed control
Proven robustness
Compact size and simple installation
Options available with Functional Safety up to SIL 3 and PL e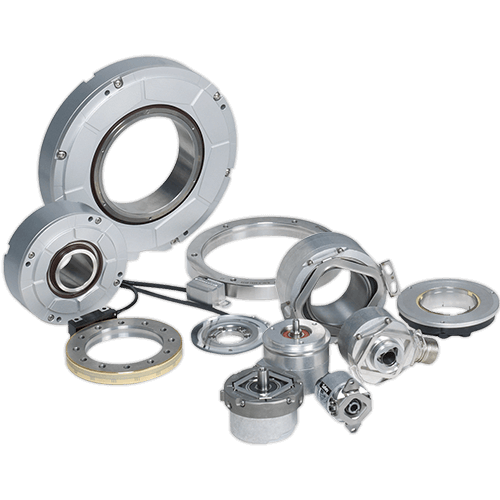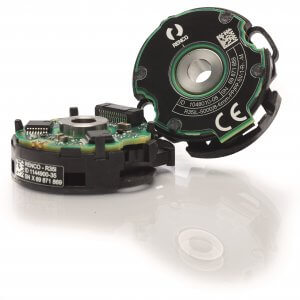 Next Gen RENCO Encoders for Motors
SCHAUMBURG, IL (June 2020) – HEIDENHAIN is proud to announce the release of its next generation of RENCO brand rotary encoders to the market. This new generation includes an upgraded R35i model and a successor to the RCML15 encoder with the R35iL low profile encoder. Both solutions are equipped with a new OPTO-ASIC that provides […]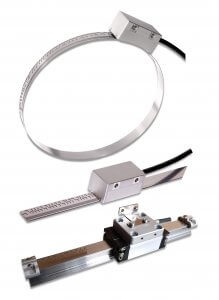 AMO Encoders for Functional Safety-rated Machines
SCHAUMBURG, IL (June 2020) — For those needing Functional Safety-rated (FS) contamination-resistant encoders for machine feedback, AMO — a HEIDENHAIN brand — introduces FS absolute angle and linear encoders. While Functional Safety-rated machines are a standard requirement in the European Union, machine manufacturers outside the EU are now seeing the benefit of including FS in […]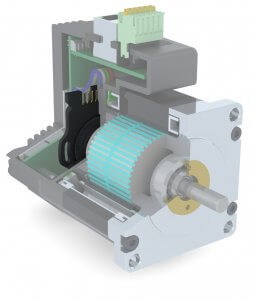 RENCO/Applied Motion Support Ventilator Project
SCHAUMBURG, IL (May 2020) — In a collaborative effort to support the healthcare industry during this COVID-19 crisis, HEIDENHAIN is working with Applied Motion Products, Inc. to expedite critical components to a large manufacturer of ventilators. Now in various stages of delivery, the Applied Motion Products' StepSERVO Integrated Motors equipped with HEIDENHAIN's RENCO encoders are […]