Angle and Rotary Encoders and Angular Systems
Today's machine, electrical motor, printing and automation applications demand ever-increasing precision, robustness and dynamics. The full line of HEIDENHAIN angle and rotary encoder products delivers on all these qualities, along with the high reliability HEIDENHAIN has been known for the last 125-plus years. Available in absolute and incremental versions and ideal for a variety of applications—including rotary tables, motor feedback, printing/paper converting machines and telescopes—these encoders fulfill a variety of angle measurement needs. We offer two categories of encoders: Angle encoders, which have an accuracy at or below ±10" (arcseconds) and Rotary encoders, which have an accuracy above ±10" (arcseconds).
Why HEIDENHAIN angle encoders?
Accuracy down to ±0.4" (arcseconds)
Resolutions up to 29 bits
Calibration chart provided with every angle encoder
Large mounting tolerances
Why HEIDENHAIN rotary encoders?
High resolutions for smooth speed control
Proven robustness
Compact size and simple installation
Options available with Functional Safety up to SIL 3 and PL e
Need help finding the right encoder? Try our Encoder Selector now.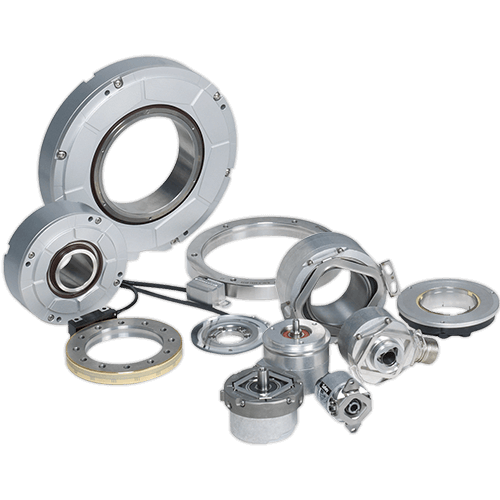 FAQs
---
What interfaces are compatible with HEIDENHAIN angle and rotary encoders?
Heidenhain scales support a huge range of intefaces with 1Vpp, TTL, Endat, FANUC, Mitsubishi, Panasonic, DRIVE-CLiQ and with the proper gateway various BUS signals are available as well.
What is the difference between an angle encoder and a rotary encoder?
Any rotary encoder with an accuracy of greater than 10' is considered an angle encoder.
What's the maximum line count HEIDENHAIN offers in an angle encoder?
ERO 6000 900K line per revolution.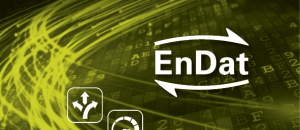 EnDat 3: Ready for the Future of Digital Manufacturing
EnDat 3 is HEIDENHAIN's newest generation of encoder interface and is an important part of the future of industrial digital manufacturing. This interface offers enhancements to HEIDENHAIN's long-established EnDat family by introducing new diagnostics and connectivity functionality not seen before in an RS-485 style interface. While carrying forward the features and benefits of the well-established […]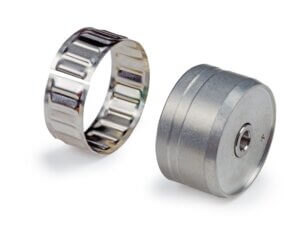 New "PressFit" Encoders for Small Motors
SCHAUMBURG, IL (April 2022) – With the introduction of the revolutionary PressFit rotary encoders from HEIDENHAIN, small-motor manufacturers finally have a better solution for incorporating automated mounting for feedback devices. This new ExI 11xx encoder series features a unique compact design that allows fast and simple mounting by press-fitting into a motor housing while still […]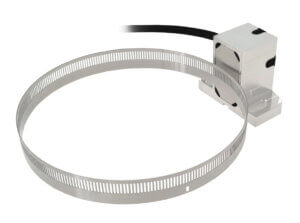 New AMO Speed Sensor Optimizes Main Spindle
SCHAUMBURG, IL (March 2022) — The new WMK 3010S rotational speed sensor from AMO is now available, and provides users of milling and turning machines a better option for operation of their main spindle. Besides providing speed data, the WMK 3010S also supports the capturing of operating status data of that spindle thus optimizing many […]