Angle and Rotary Encoders and Angular Systems
Today's machine, electrical motor, printing and automation applications demand ever-increasing precision, robustness and dynamics. The full line of HEIDENHAIN angle and rotary encoder products delivers on all these qualities, along with the high reliability HEIDENHAIN has been known for the last 125-plus years. Available in absolute and incremental versions and ideal for a variety of applications—including rotary tables, motor feedback, printing/paper converting machines and telescopes—these encoders fulfill a variety of angle measurement needs. We offer two categories of encoders: Angle encoders, which have an accuracy at or below ±10" (arcseconds) and Rotary encoders, which have an accuracy above ±10" (arcseconds).
Why HEIDENHAIN angle encoders?
Accuracy down to ±0.4" (arcseconds)
Resolutions up to 29 bits
Calibration chart provided with every angle encoder
Large mounting tolerances
Why HEIDENHAIN rotary encoders?
High resolutions for smooth speed control
Proven robustness
Compact size and simple installation
Options available with Functional Safety up to SIL 3 and PL e
Need help finding the right encoder? Try our Encoder Selector now.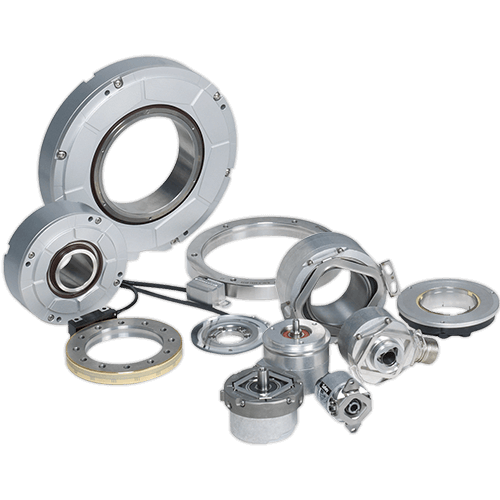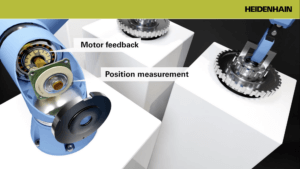 Innovative Dual Encoder for Robots
SCHAUMBURG, IL (September 2021) – Designed to fulfill two critical needs via a single component in high accuracy robots, HEIDENHAIN introduces the innovative KCI 120 Dplus rotary encoder. This new unique absolute encoder provides both reliable feedback to a robot's motor and accurate position measurement to its controller to enable safe and accurate motion. Extremely […]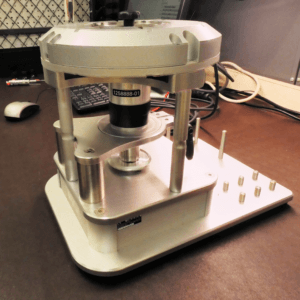 Service Upgrades Encoder Testing Capabilities
By David Fuson, Service Operations Manager As part of HEIDENHAIN's continuing Customer First initiative, the Service Department in Schaumburg, IL, has enhanced its testing capabilities with the acquisition of a new traversing testing device for high-accuracy encoders. Arriving from Germany earlier this year, this new tool is now performing rated speed testing on RON and […]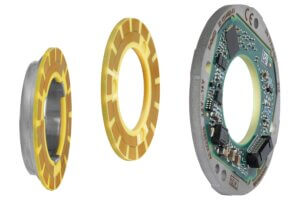 New Compact Rotary Encoder for Robots
SCHAUMBURG, IL (April 2021) – With its small dimensions and high reliability, HEIDENHAIN's new KCI/KBI 1300 series of inductive rotary encoders are made specifically to support compact servomotors for collaborative and service robots. First presented at the international virtual trade show SPS in November of 2020, these new KCI 1319 / KBI 1335 measurement feedback […]