Controls in medical technology
Implants are designed to replace complex human anatomy such as knee joints, hip joints, and teeth. They must be manufactured for a perfect fit and exhibit uniform surface quality. No less demanding is the production of surgical instruments, requiring smooth surfaces and high precision. HEIDENHAIN controls are ideal for manufacturing both the implants and the instruments.
Controls from HEIDENHAIN offer many specialized functions for fast, economical, reliable, and high-accuracy manufacturing of implants and surgical instruments. Motion control for five-axis milling, in-process dynamic collision monitoring for milling tools, and axial error compensation are just a few of the benefits of HEIDENHAIN milling and turning controls within the field of medical technology.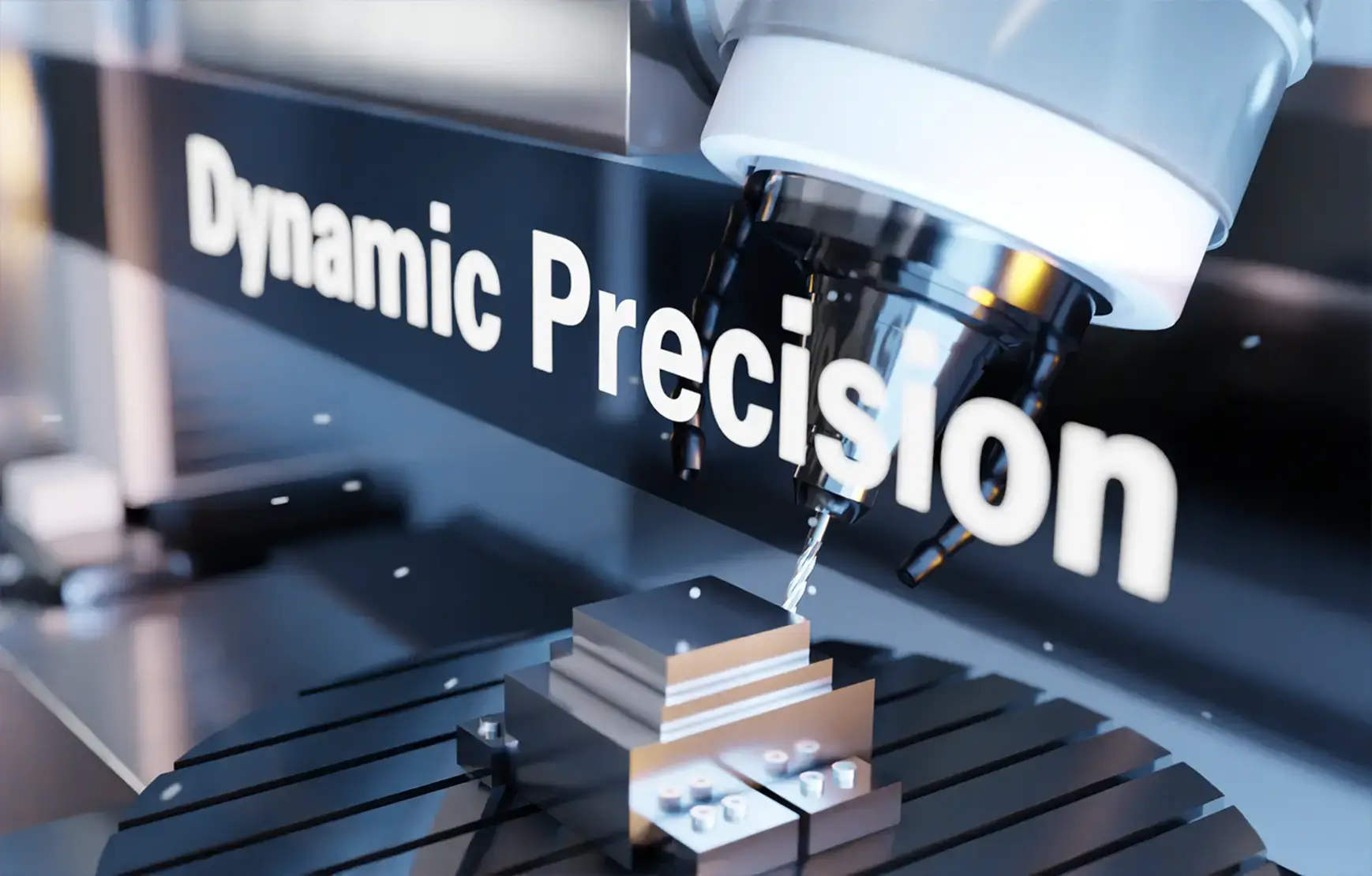 Fast precision machining
Maximize your machine tool's accuracy. The Dynamic Precision functions for HEIDENHAIN controls can compensate for your machine tool's dynamic error, empowering users to produce parts with accurate contours and superior surfaces in less time.
CTC compensates for acceleration-based position error
MVC dampens low-frequency machine vibrations through the following two combined functions:

AVD: active vibration damping
FSC: model-based vibration damping

PAC, LAC, and MAC adapt controller parameters based on position, load, or motion parameters
Monitoring all processes
StateMonitor makes operational processes transparent, optimizes production workflows, and provides real-time insight into the production status of machines. As a result, StateMonitor delivers key data for answering questions about machine usage:
How can users boost productivity?
Is a new milling machine worth the investment?
Are all machines running during multi-machine operation?
StateMonitor provides extensive notification and evaluation capabilities for uncovering machine availability potential, boosting machine utilization, and documenting every process. StateMonitor lets you digitalize your manufacturing operations through the machine tool on the shop floor. It does not require cloud computing and can be individually configured to meet your customers' needs.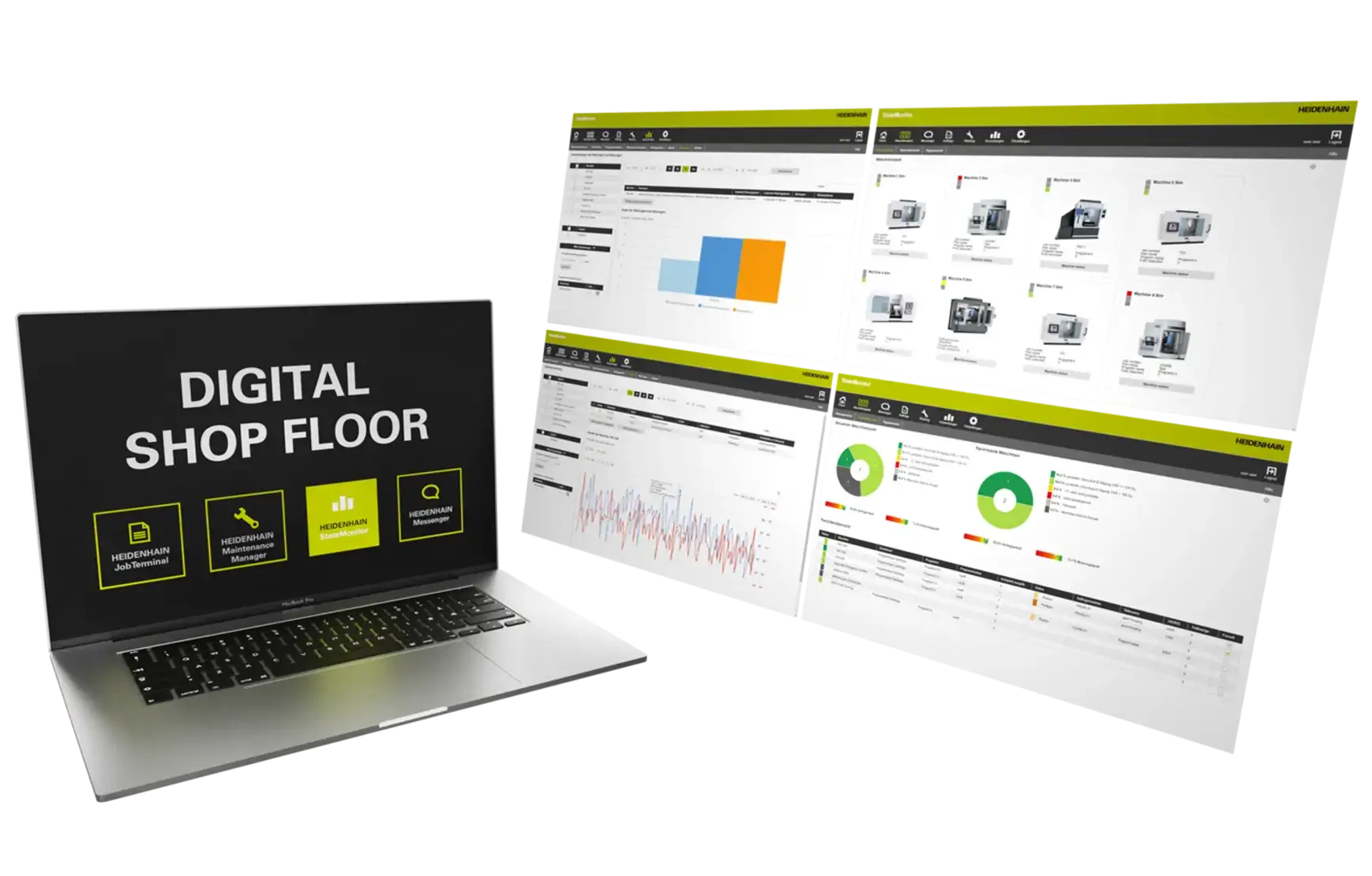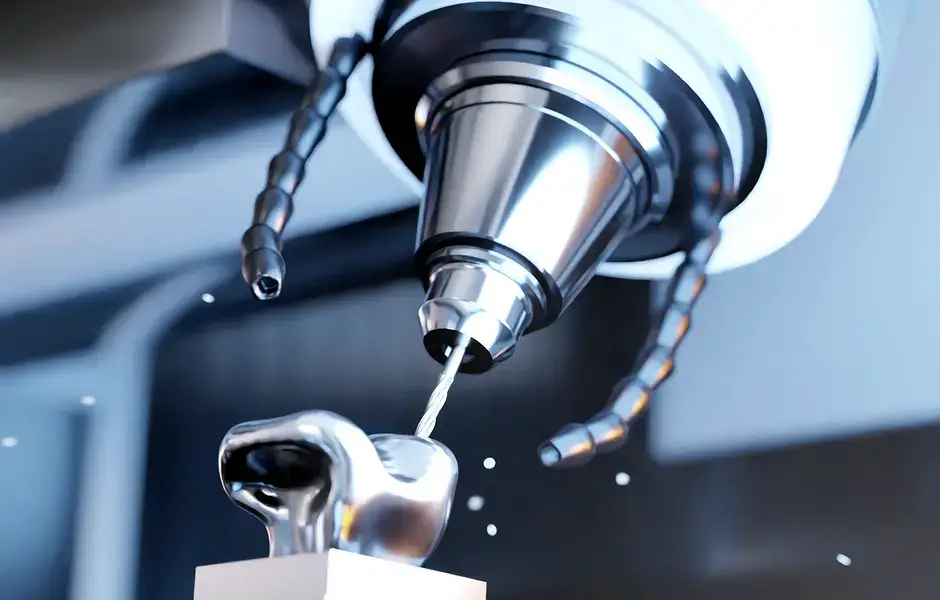 Leverage the benefits of 5-axis machining
Productivity and accuracy are key characteristics of machine tools used in medical technology applications. Five-axis machining can greatly enhance these seemingly contradictory requirements in the following ways:
Higher removal rates compared with 3-axis machining
Shorter machining times thanks to complete, single-setup machining
Efficient machining of geometrically complex parts
Greater part accuracy
Highly productive tools
These benefits can be leveraged starting with lot size 1, making 5-axis machining highly appealing to end users in the medical technology industry. HEIDENHAIN TNC controls give you easy mastery of dynamic, high-complexity 5-axis processes through a variety of functions.