Linear and angle encoders measure motion directly within a closed loop control system. Digital readouts for manually operated machine tools greatly simplify precision machining thanks to their numerous practical functions and cycles.
The new Gen 3 drives are designed to meet the requirements of lathes, providing state-of-the-art interface technology, excellent performance specs, and very high controller performance. HEIDENHAIN and ETEL also offer suitable motors.
Users of HEIDENHAIN lathe controls value their ease of operation and programming, which is supported by numerous intelligent functions. Working with a CNC PILOT 640 or MANUALplus 620 requires very little training time. Meanwhile, touch probes, camera systems, and electronic handwheels provide practical support at the machine, reducing setup time and increasing process reliability. Programming stations are also available for creating, testing, and optimizing NC programs away from the shop.
Controls and related products
Simultaneous turning with the CNC PILOT 640: roughing and finishing of highly complex contours in one go
Products for the spindle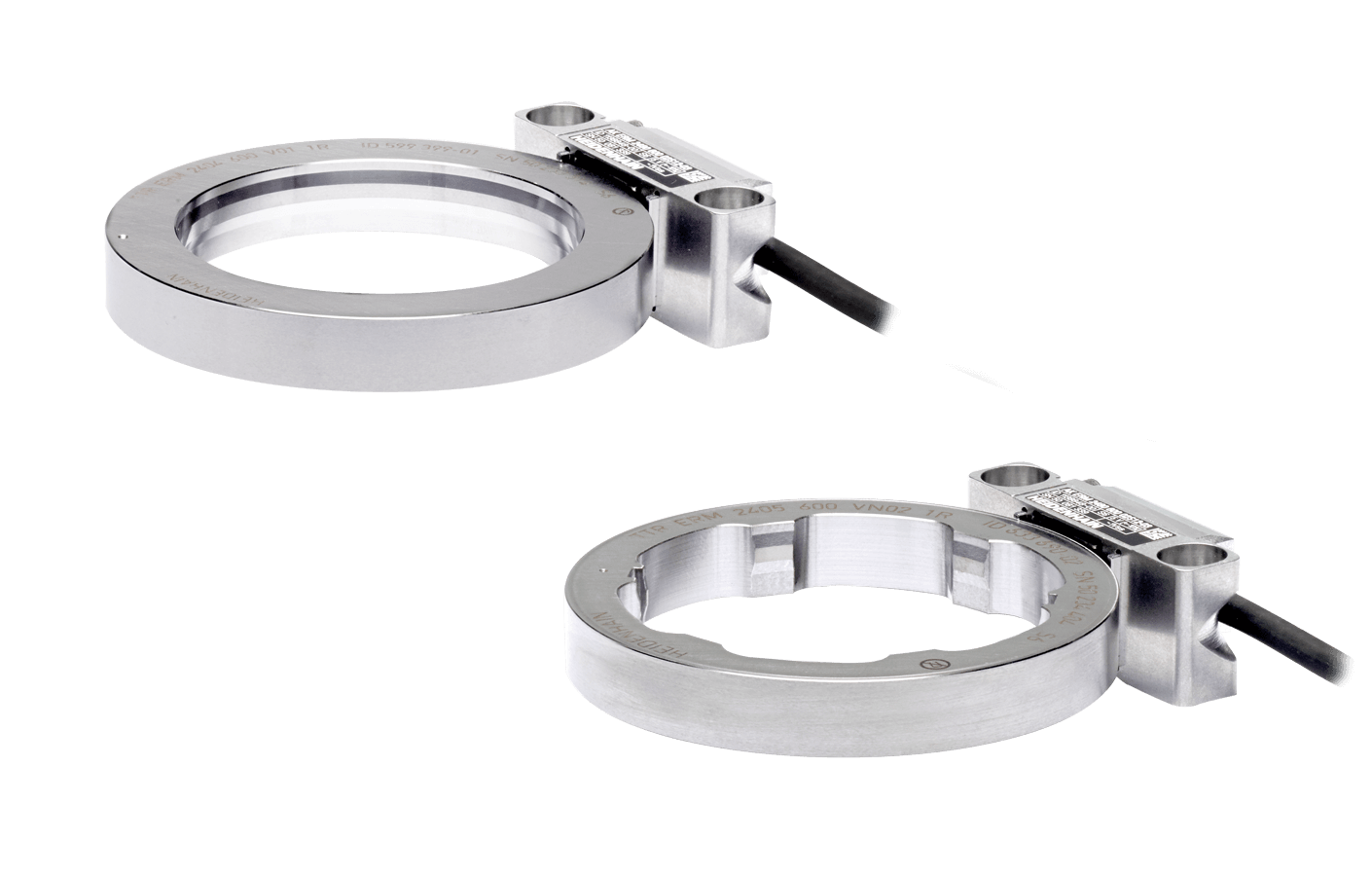 Modular magnetic encoders
The ERM modular angle encoders with magnetic scanning are available with either the TTR ERM 2×04 or the TTR ERM 2×05 scale drum for spindle applications. These drums are available with different graduation periods based on the required speed and accuracy of the given machine tool.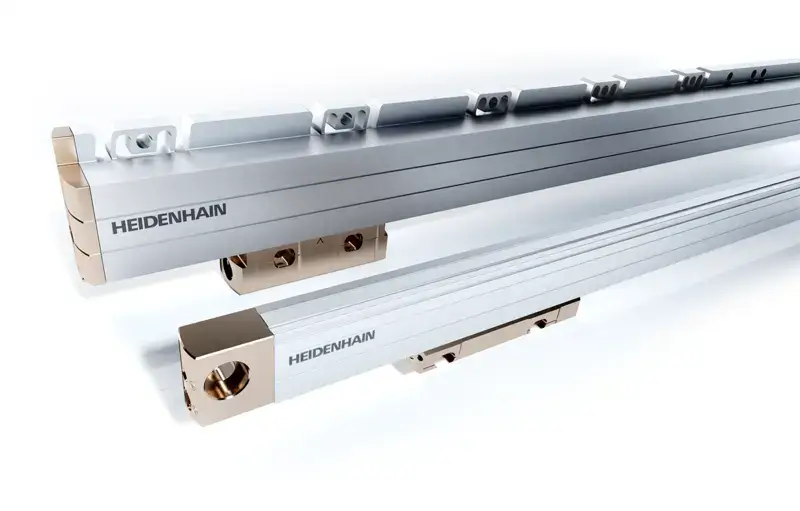 Sealed linear encoders
The sealed linear encoders of the LC and LS series from HEIDENHAIN are ideally suited for exact positioning of the spindle. Their slimline scale housings mean they can optimally be integrated in the machine. For applications where more installation space is available, HEIDENHAIN also offers encoders with full-size scale housings.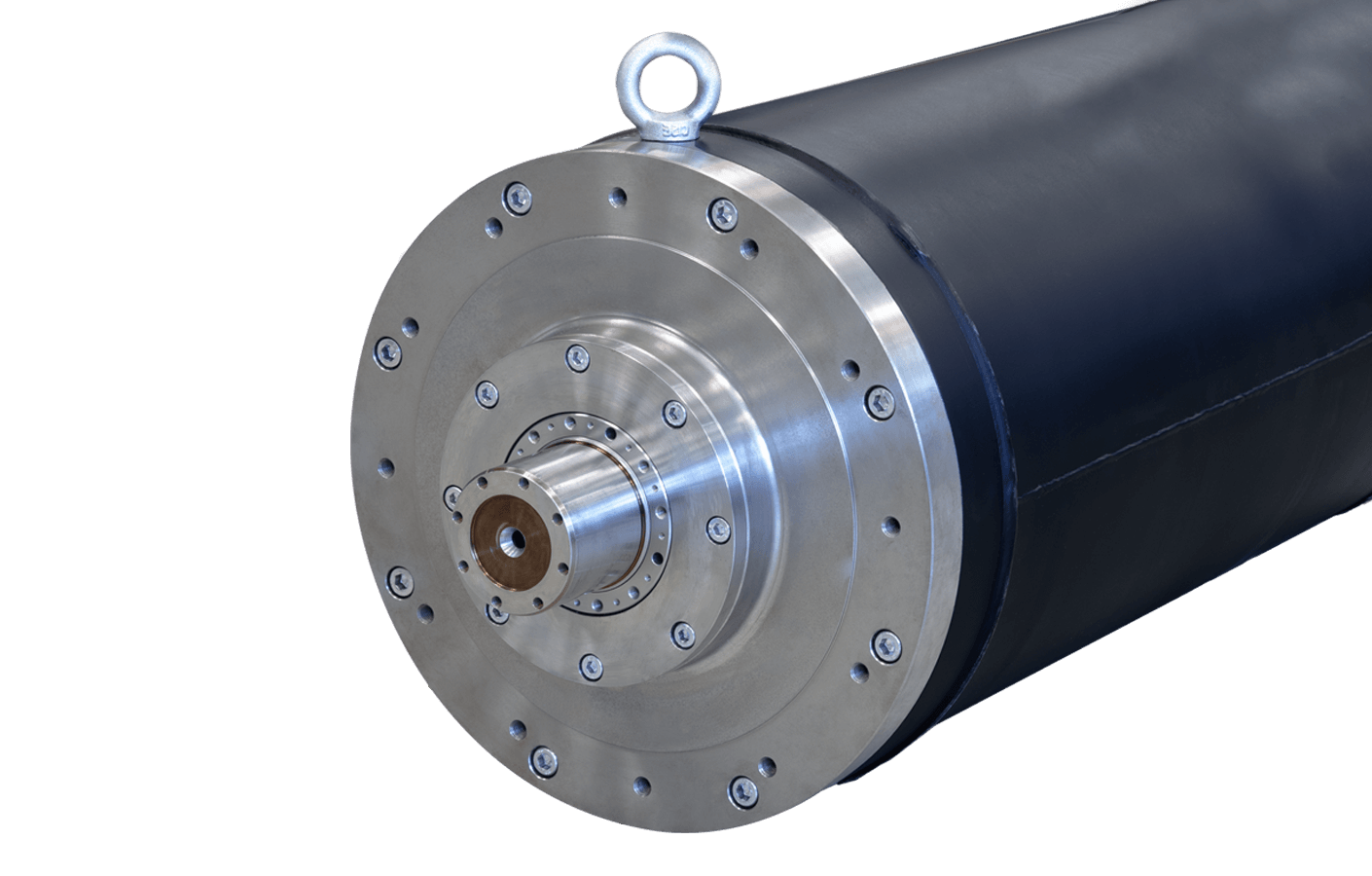 Asynchronous motors
HEIDENHAIN also supplies motors for spindle drives as accessories to the controls and inverters. The QAN asynchronous motors feature maintenance-free bearings, can absorb high radial forces, and permit high spindle speeds. An integrated rotary encoder from HEIDENHAIN measures the shaft speed.
The new LC generation: optimized optics reduce your system costs
Products for the slide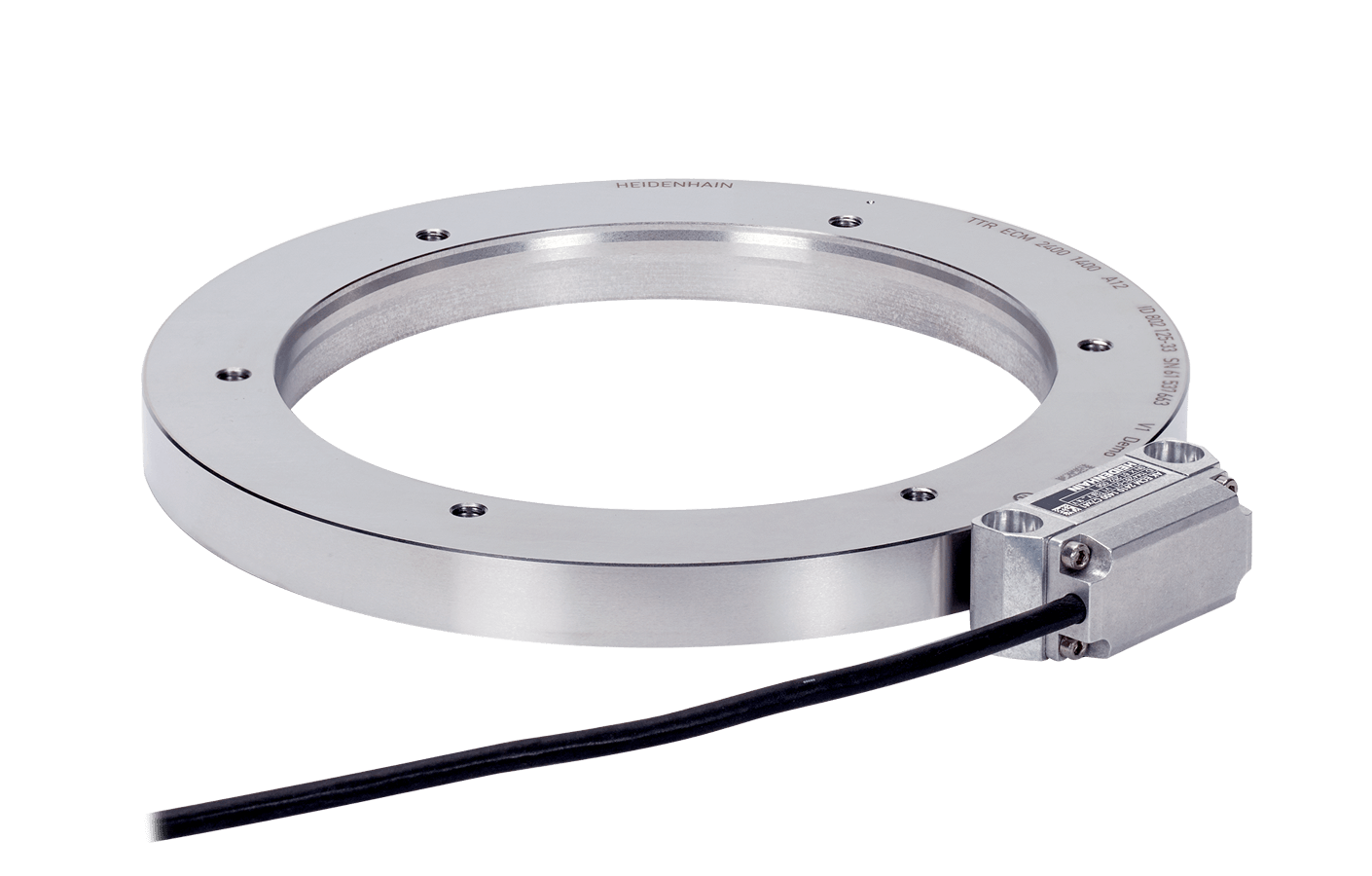 Absolute angle encoders
Thanks to their robust design, the ECM absolute modular angle encoders with magnetic scanning are ideal for position measurement on lathes. Due to their large inside diameters and compact design, they are a natural choice for C axes on lathes and for simple rotary axes and swivel axes.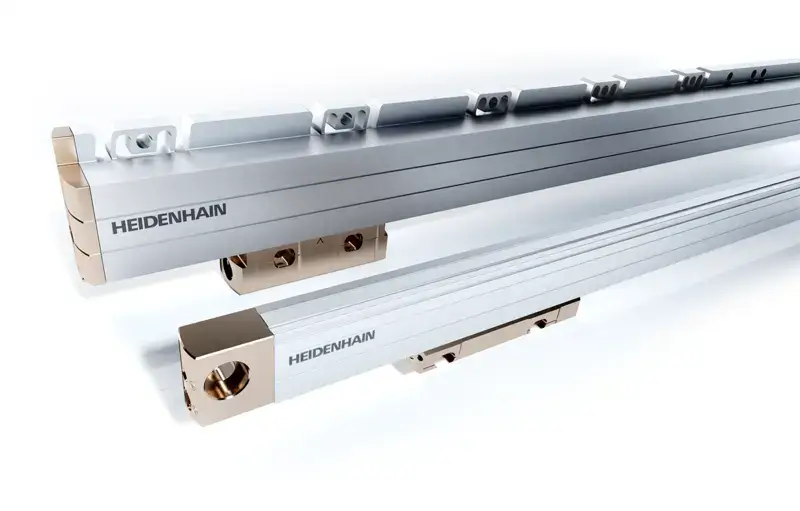 Sealed linear encoders
The sealed linear encoders of the LC and LS series from HEIDENHAIN are the first choice for exact positioning of the machine's table under closed loop control. This is because the use of linear encoders eliminates thermal error, which is the number one cause of position errors on modern machine tools.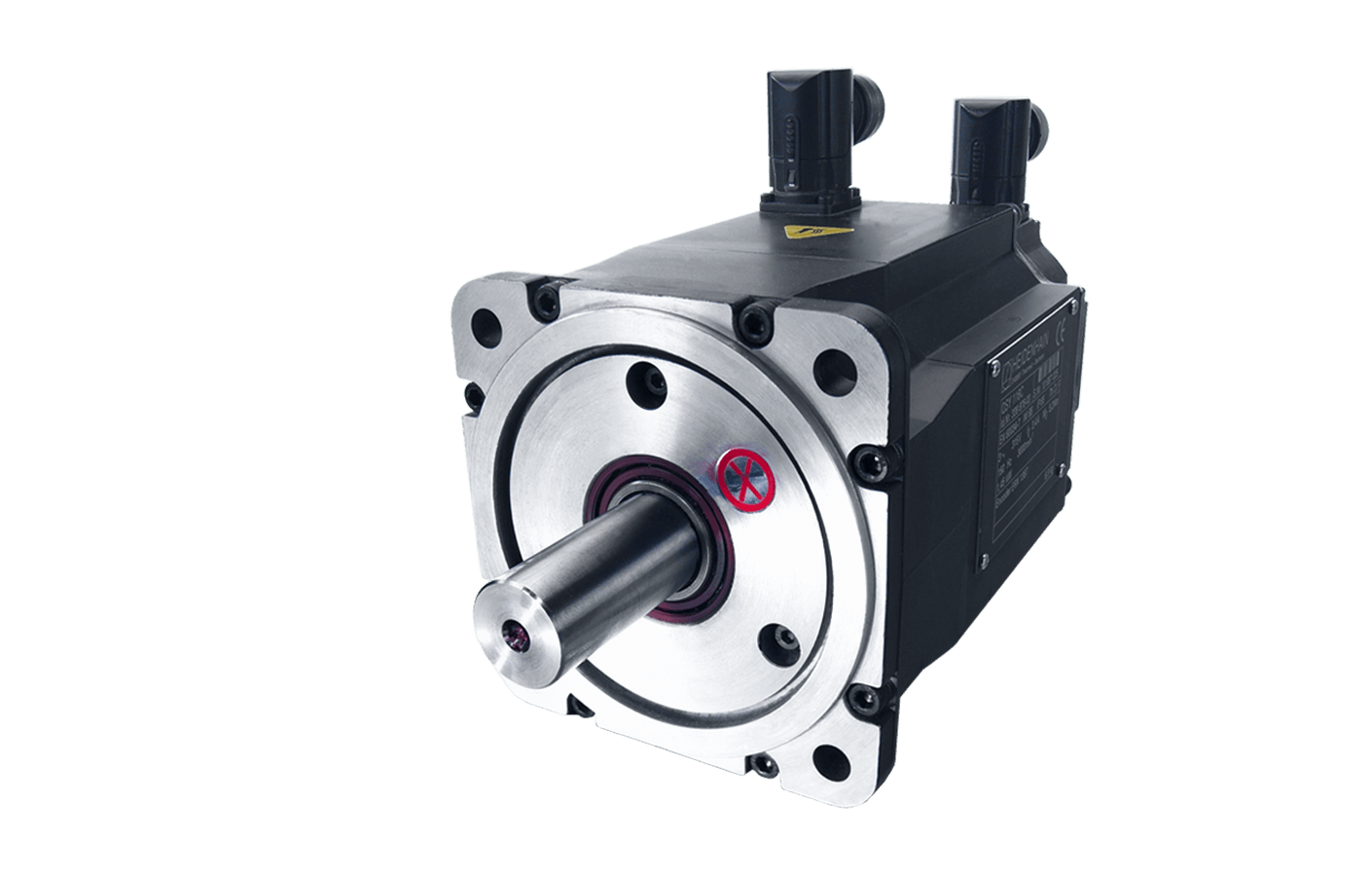 Synchronous motors
Along with its controls and drives, HEIDENHAIN also offers motors for feed axes. The QSY synchronous motors exhibit the following characteristics:
Excellent speed stability
Superb rated torque to stall torque ratio
Low torque ripple
HEIDENHAIN synchronous motors use sinusoidal commutation, measuring the rotor position and speed via an integrated HEIDENHAIN rotary encoder.