Grinding machines and other machine tools
HEIDENHAIN offers a variety of products for grinding machines. With their low probing forces and long service lives, HEIDENHAIN touch probes are ideal for the unique requirements of grinding. In many grinding applications, angle encoders and linear encoders ensure high-accuracy positioning of the workpiece and grinding wheel while enabling dynamic motion control.
In applications such as EDM, laser cutting, water-jet cutting, sheet metal bending, and 3D printing, linear encoders ensure accurate, dynamic, and reliable position measurement. This is especially important for the particularly demanding conditions of some of these machining operations.

Products for grinding machines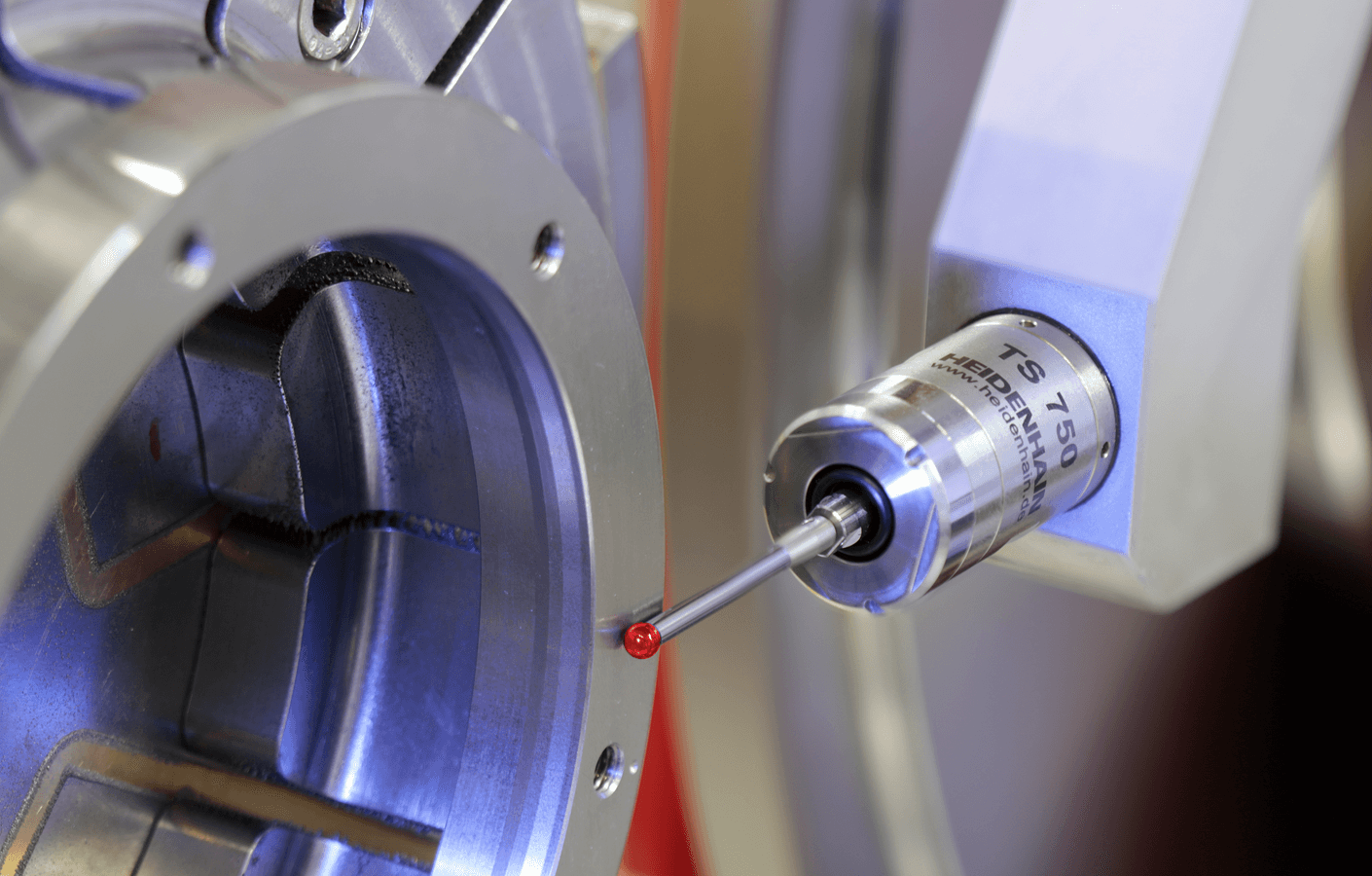 Touch probes for ground workpieces
HEIDENHAIN offers touch probes that are specially designed for grinding machine applications: the TS 750, with high-precision pressure sensors, and the TS 150, featuring an optical sensor. Thanks to its low radial probing force of just 0.2 N, the TS 750 enables exceptionally consistent probing accuracy over 360°. Due to this low probing force, the probing process itself has no effect on the measurement. Both touch probes exhibit a long service life of several million probing cycles even under the extreme grinding conditions.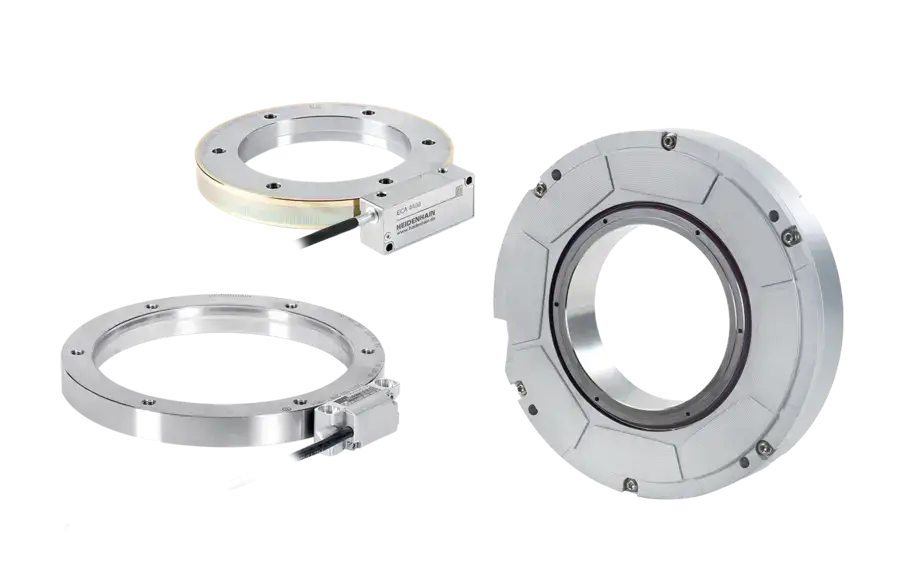 Modular magnetic encoders
For position measurement and motion control in grinding machines, HEIDENHAIN offers a large range of alternatives to choose from:
ERM: modular angle encoders with magnetic scanning
ERA: incremental modular angle encoders with optical scanning
ECA: absolute modular angle encoders with optical scanning
RCN: absolute angle encoders with integral bearing and optical scanning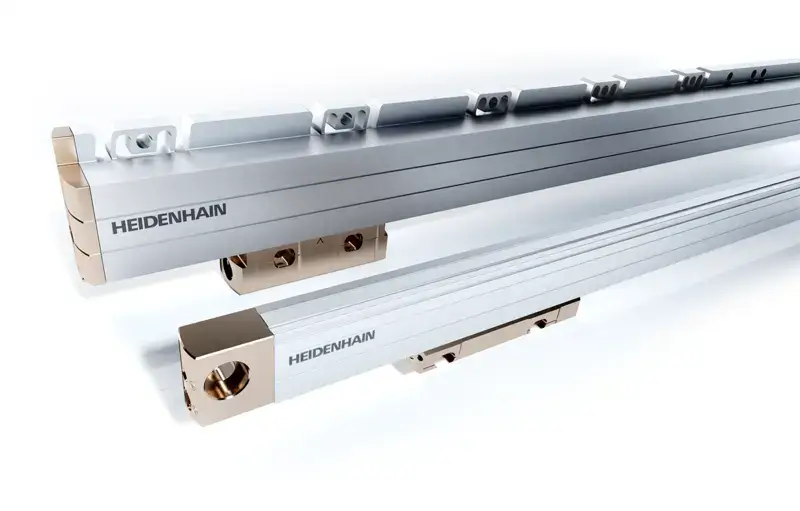 Sealed linear encoders
The LC sealed linear encoders are ideal for exact linear axis positioning in grinding machines. They are available in slimline or full-size scale housings for optimal integration into the machine, providing excellent protection from grinding dust and swarf.
The TS 750 touch probe for grinding machines: reliable and low-force workpiece inspection
Products for other machine tools