Life Sciences: Enabling the lab automation and medical innovation that will change the world
Achieving the high throughput and extraordinary precision necessary for medical technology and laboratory automation is challenging. The groundbreaking technological partnership between HEIDENHAIN, ETEL and IMT is delivering just that, speeding up life science solutions and helping make it more accurate and cost effective than ever.
A breakthrough in lab automation design
A unique combination of linear encoders and motors, motion control and microfluidics delivers unprecedented results in biotechnology
Achieving the high throughput and extraordinary accuracy necessary for lab automation, liquid handling, DNA sequencing and sample analysis to name a few, is extremely challenging. But now, a groundbreaking partnership between HEIDENHAIN, ETEL and IMT is changing lab automation design forever.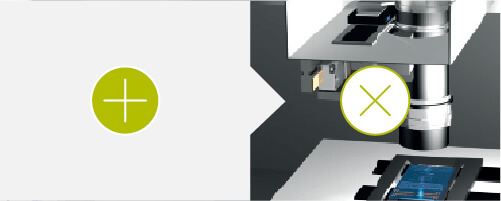 Information about the product
Click the plus signs to learn more about the product.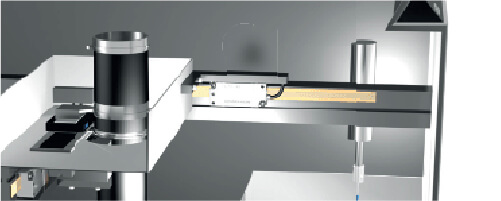 HEIDENHAIN linear encoders
HEIDENHAIN linear encoders deliver absolute positioning accuracy to ensure the highest level of positioning at high traverse speeds.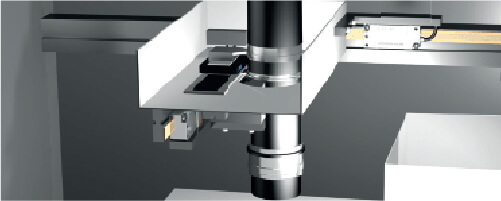 ETEL linear motors are perfectly suited for the most demanding scanning applications—those that require zero attraction force and outstanding speed stability.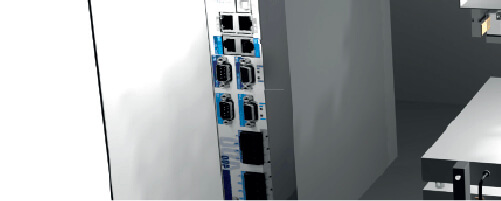 ETEL motion control solutions deliver a decentralized architecture for consistent performance and speed.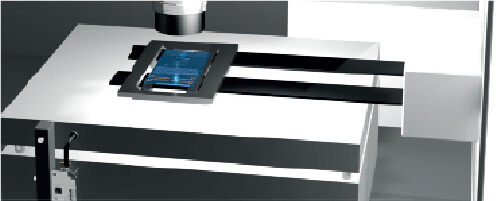 IMT's glass wafer processing capabilities allow the automated production-scale manufacturing of multilayer microfluidic flow cells.
Microfluidics
The microfluidics product line includes customized micro- and nano-patterns and structures in glass, integrated electrodes, waveguides and structured functionalization, for life science applications. IMT provides flexible offerings from design consultancy, prototyping to scalable manufacturing.
Nanopatterning enabling high-throughput multiplex assays and next-generation sequencing

Structured waveguides enabling increase signal-to-noise ratio

Complex glass structuring enabling multiple-emulsion droplet generation

Electrode integration (various materials, feature sizes down to 2 µm) enabling e.g. pathogen detection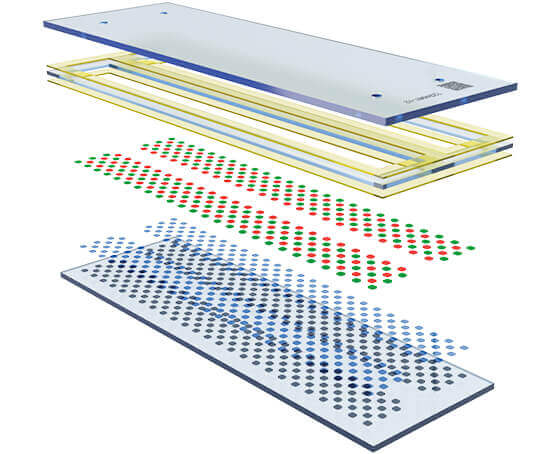 Hydrophobic nanocoating in action
The fast and simple nanocoating process offers a scalable route towards manufacturing advanced glass microfluidic devices. Application examples include the generation of double emulsions in a single chip, fabrication of phase guides, and stop-and-go structures.
Motion control
HEIDENHAIN and ETEL partner for a powerful combination of high accuracy control systems enabling improved speed, scanning and overall system throughput while avoiding standstill and slow travel.
High accuracy for precision measuring steps

Interface variety for easy implementation and low disruption

Scalable solutions, ranging from motor and electronic components to complete motion systems

Linear motors with high acceleration, patented cogging-free motion and exceptional thermal efficiency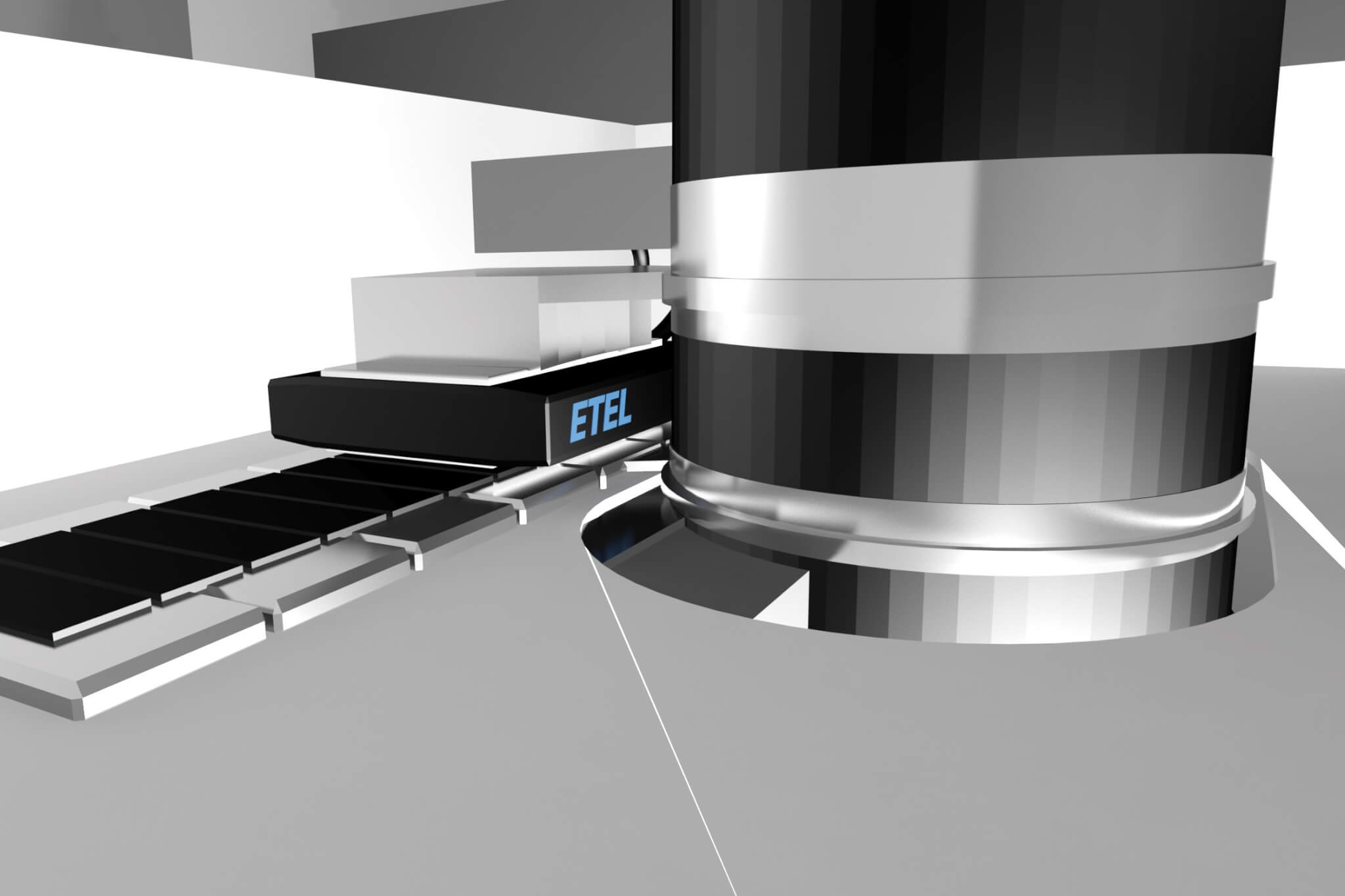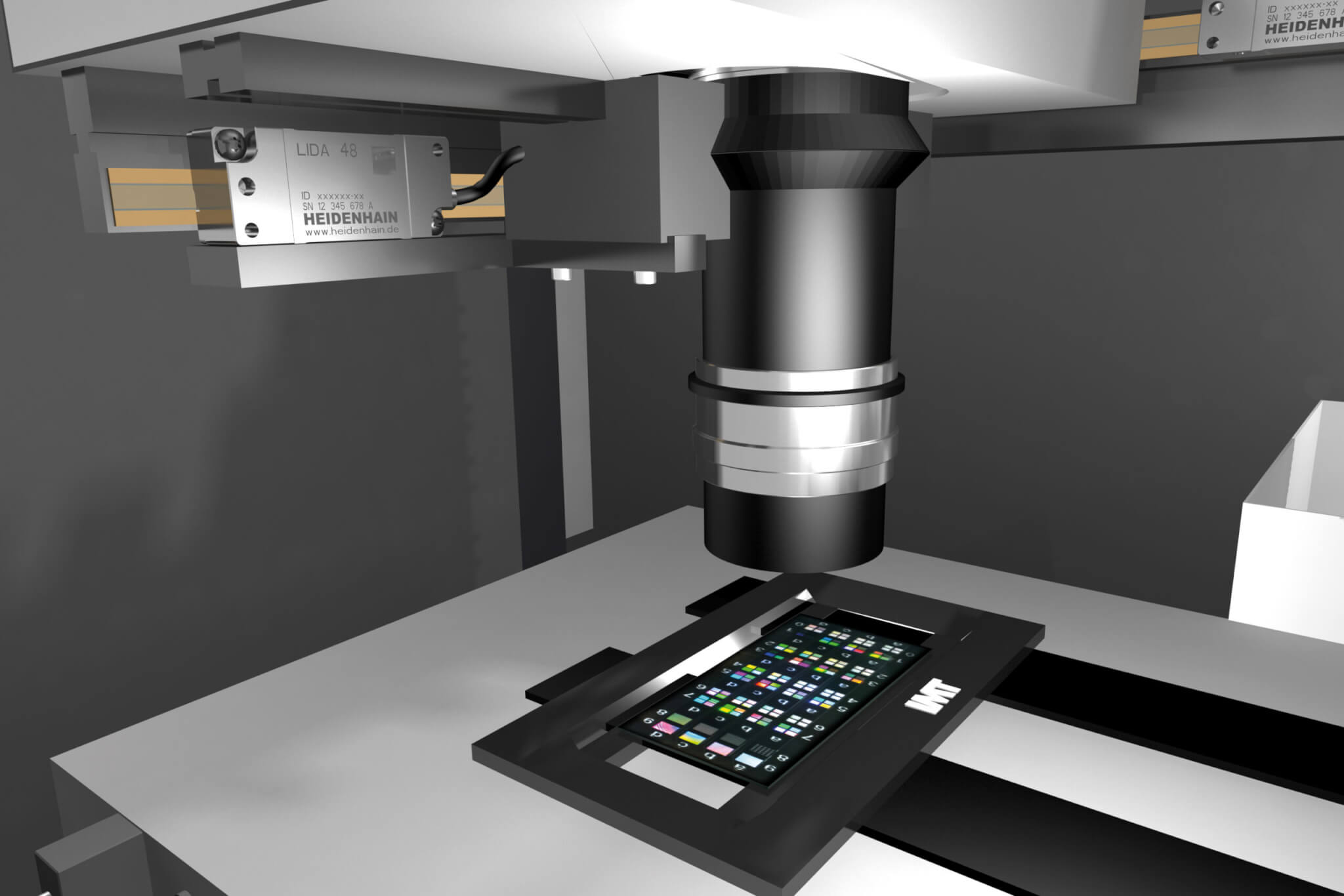 Optical detection
Built precisely for accomplishing the short seek-and-settle time, stability and crisp images required for the rapid analysis of biomarkers.
Excellent surface properties, low-coefficient thermal expansion (CTE) and low auto-fluorescence

Linear encoders capable of exact focus and field-of-view overlap avoidance

Rapid, yet stable, movement from image to image

Reduced focus and image capture time for increased overall throughput
SAN JOSE, CA (January 2022) – HEIDENHAIN CORPORATION will be exhibiting at Photonics West, Booth #3269, on January 25-27 ...
SCHAUMBURG, IL (June 2021) – The new LIKselect kit-style linear encoder is designed to make machine motion design ideas ...