Electronics industry
Rapid advances in the electronics industry are driven by the continuous miniturization of its components, including smaller dies in front-end manufacturing, greater chip complexity in back-end processing, and higher component density on PCBs. These advances require continuously improved accuracy in the measurement and motion technology employed.
Platforms from ETEL with HEIDENHAIN encoders, in addition to ETEL position and motion controllers, deliver superb accuracy and performance for these applications. Encoders from NUMERIK JENA and RSF round out this offering of high-end solutions.
Key products for semiconductor and electronics manufacturing
Advances in positioning accuracy result in higher-performance chips and electronic assemblies, in turn enabling even greater positioning accuracy.
Solutions for front-end semiconductor manufacturing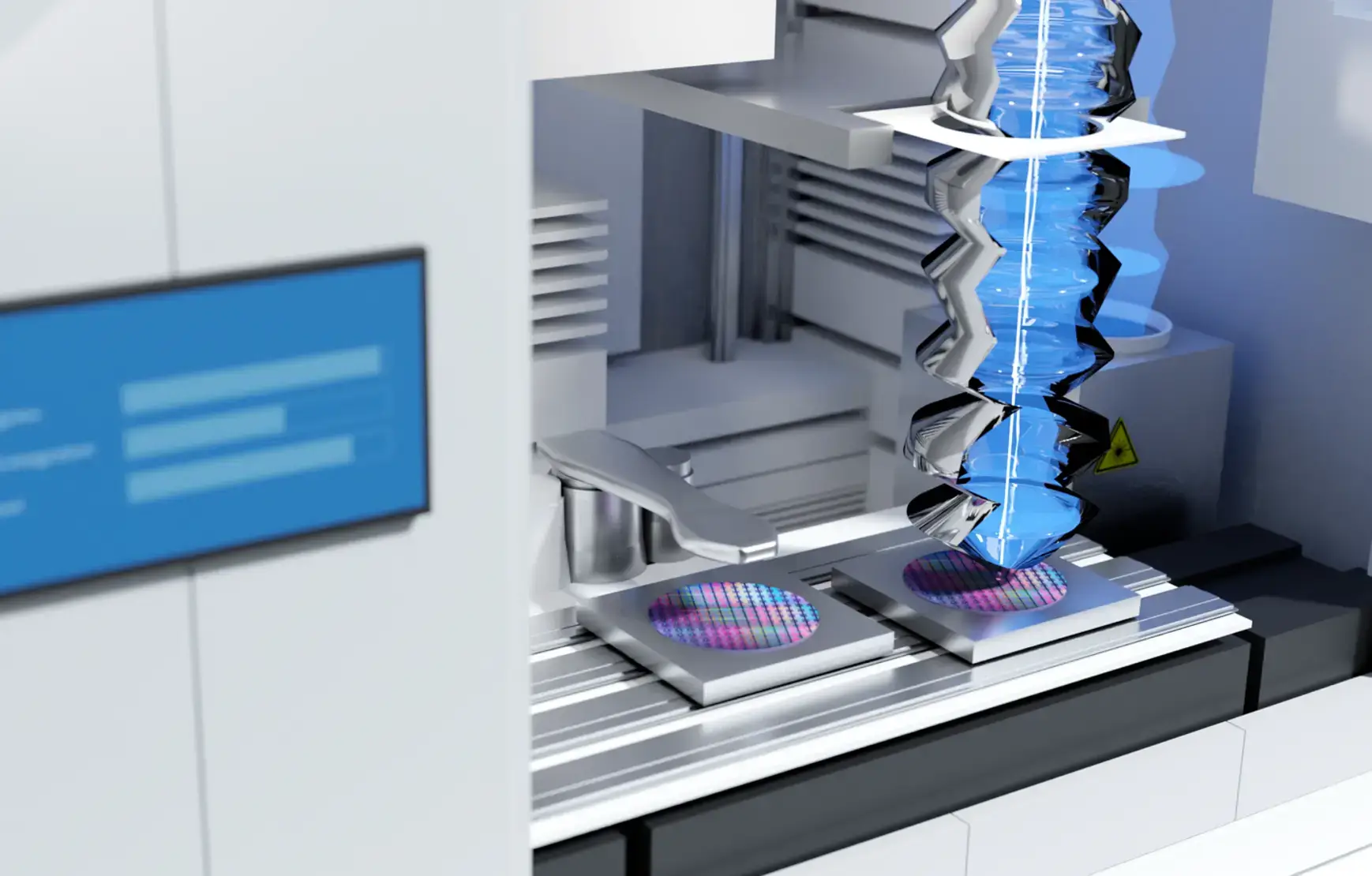 Optimized for die manufacturing
Exposed linear encoders from HEIDENHAIN are optimized for use in dynamic, high-accuracy machines, including those required in front-end semiconductor manufacturing, where they ensure high long-term stability and are easy to install.
In these applications, the ERP series of modular optical angle encoders without an integral bearing can be deployed on large hollow shafts and for high shaft speeds of up to 20 000 rpm. Their particularly low mass and low mass moment of inertia negate the need for additional starting torque. This is of great benefit for machines employed in semiconductor manufacturing.
ETEL motion systems offer expansion stages ranging from a standalone X axis to complete seven-axis system solutions, thus covering a wide range of applications in the field of semiconductor manufacturing. ETEL expertise in motors and electronics is vertically integrated with HEIDENHAIN control expertise, resulting in significant benefits such as an excellent bidirectional repeatability of ±250 nm.
Measurement and motion technology for back-end applications
Linear encoders for a wide range of back-end applications
Machines and automated systems for back-end semiconductor manufacturing face a host of requirements. HEIDENHAIN, along with NUMERIK JENA and RSF, offer tailored linear encoders for meeting all of them. From exceptional accuracy to ultra-small dimensions, any configuration is possible for your application.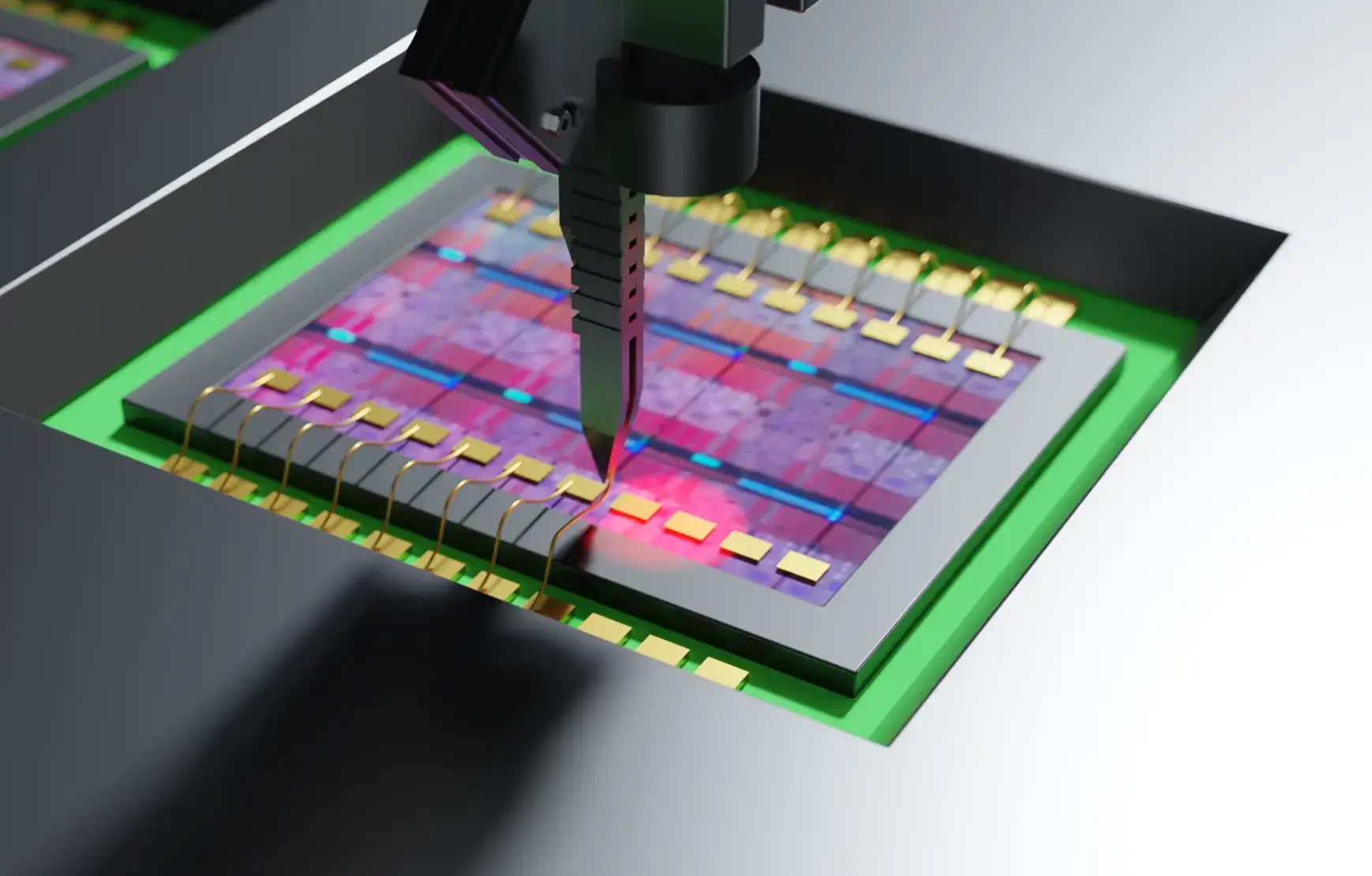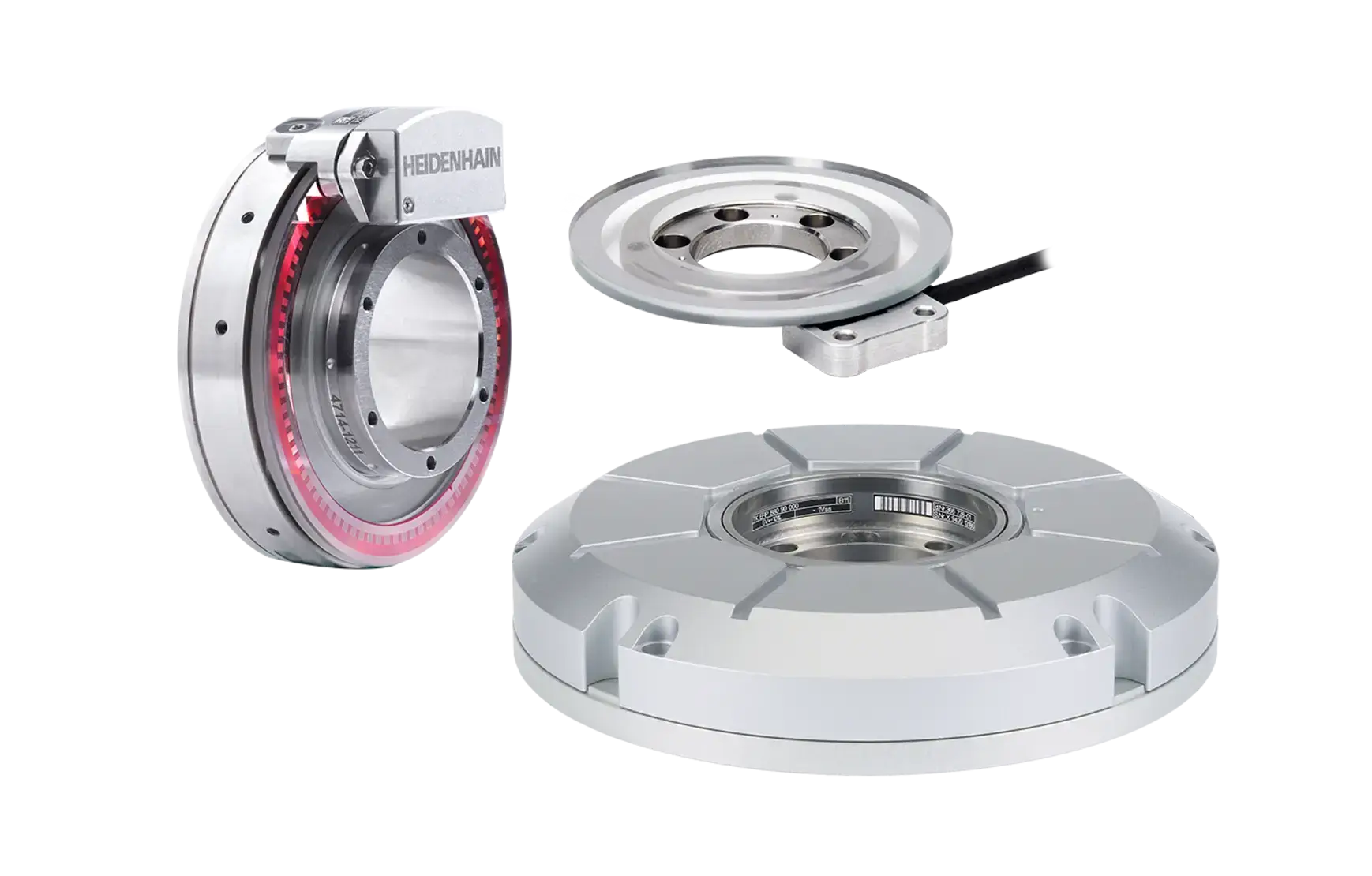 High-accuracy angular measurement in back-end applications
High-accuracy rotary encoders are indispensable for ensuring the proper positioning of rotary axes in semiconductor manufacturing applications such as die attach and packaging. HEIDENHAIN offers two types of solutions: the ERP and ERO modular optical angle encoders or the MRP angle encoder modules, which simplify handling and installation as optimally matched combinations of angle encoders and high-precision bearings with tested and specified characteristics.
Mechatronic motion systems for high-end applications
ETEL offers a wide range of motion systems. From stand-alone products to highly integrated platforms, its solutions meet the unique requirements of semiconductor applications, freeing machine manufacturers to focus on their core expertise. Come discover high-performance mechatronic motion solutions from ETEL.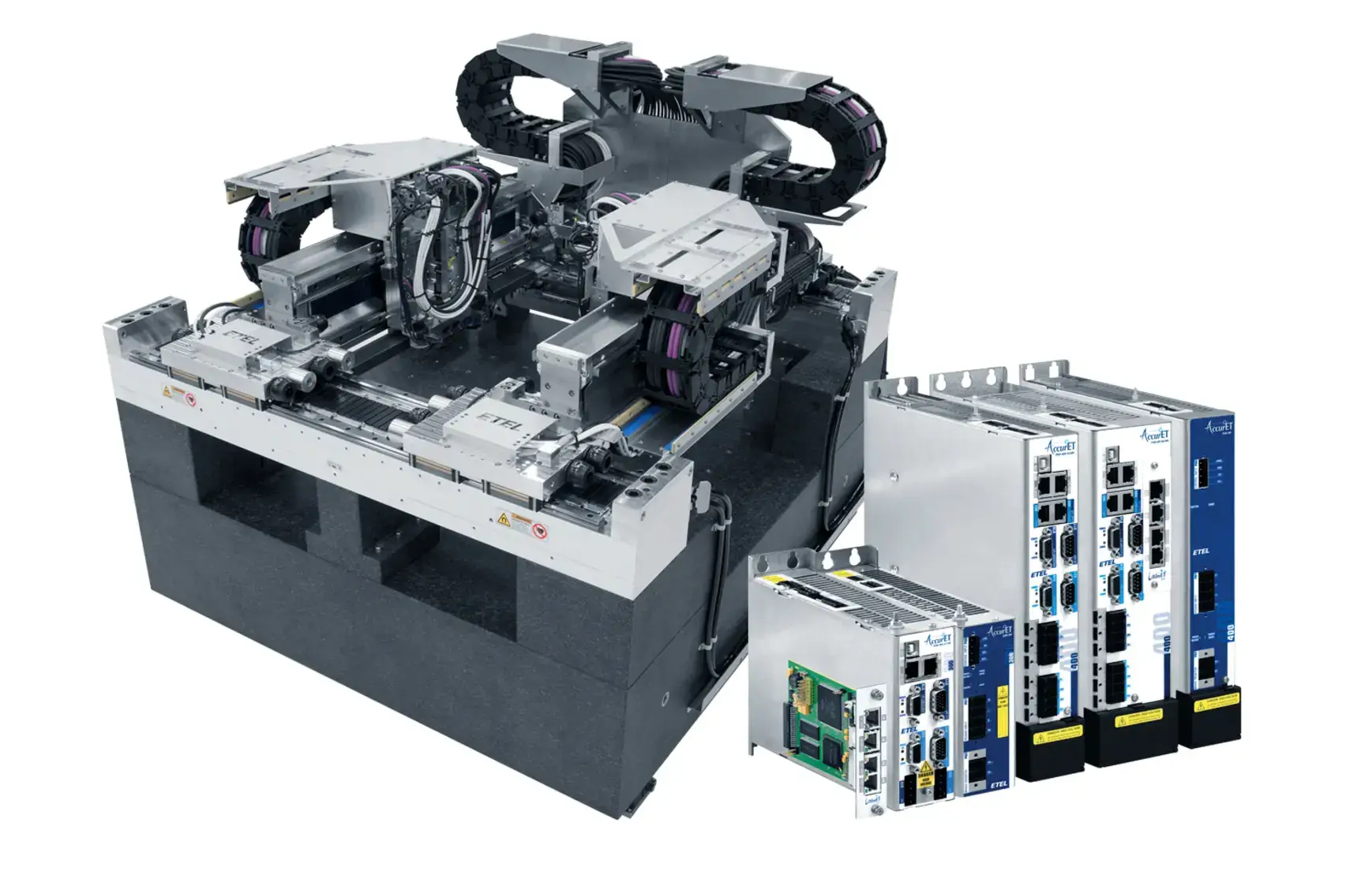 Encoders for manufacturing electronic assemblies and PCBs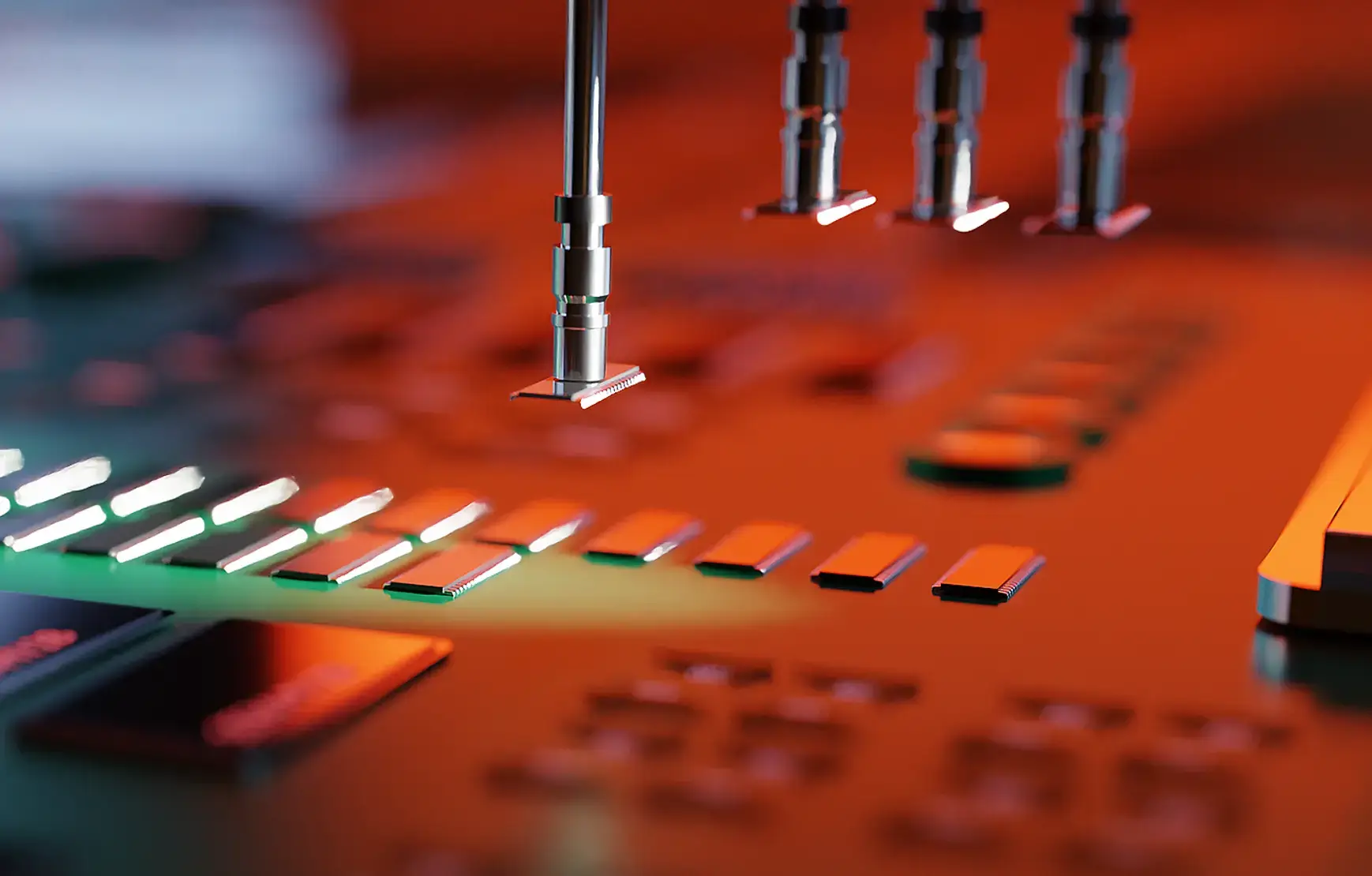 Exposed linear encoders for highly dynamic processes
For component placement on PCBs and assemblies in the electronics manufacturing industry, process speed is paramount. The LIC and LIDA exposed linear encoders from HEIDENHAIN meet the requirements thanks to their high accuracy and traversing speeds. Encoders from NUMERIK JENA and RSF are well suited for customized solutions.
Precise rotary axis positioning
The ERO and ERA modular optical angle encoders are the solution of choice for large rotary axes in electronics assembly and PCB manufacturing equipment. The MRP angle encoders are particularly easy to handle and install, combining an angle encoder and a high-precision bearing to form an integrated machine component with specified characteristics. They are a viable alternative to air-bearing axes while eliminating costly post-installation adjustment processes. Another alternative is the MCR 15 series of angle encoders from RSF, featuring a special design for electric motors.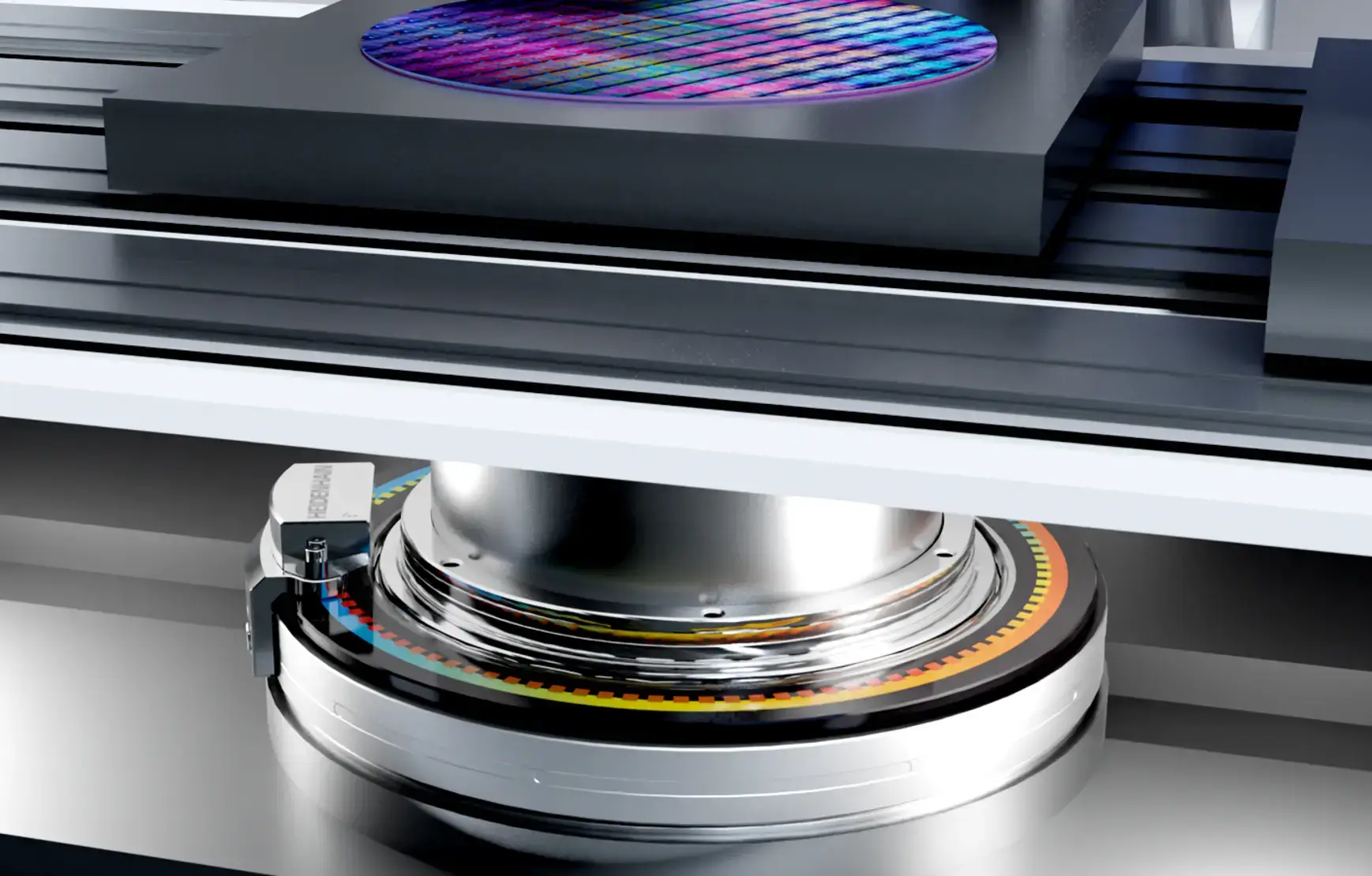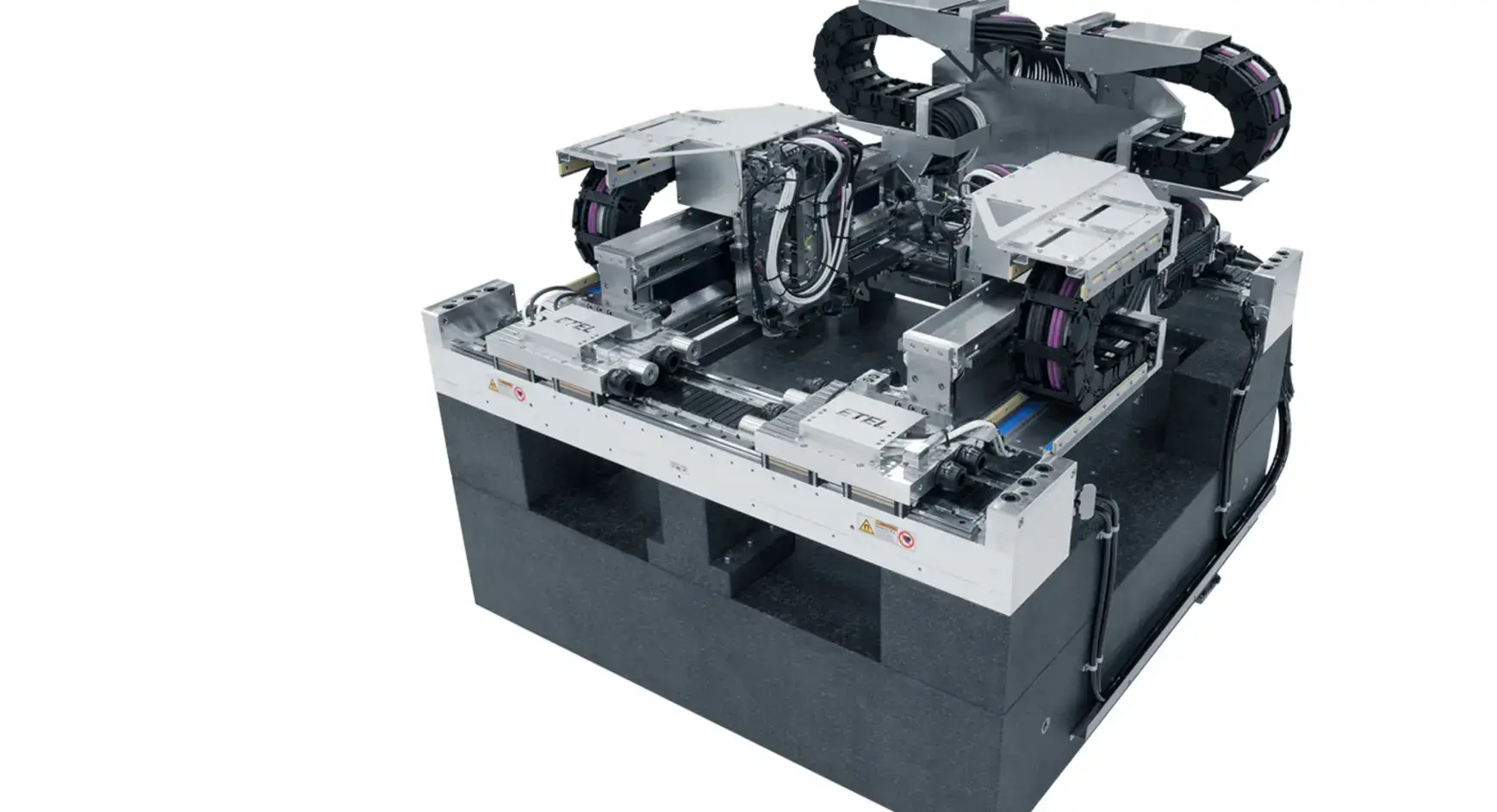 Move dynamically with ETEL
Whether for an XY table, a portal system, or a rotary table, ETEL offers complete motion system solutions with direct drive motor technology for all machine design variants. These highly accurate and dynamic systems allow machine manufacturers to implement any motion desired, from simple systems with two degrees of linear freedom to systems with spatial linear motion and combinations with rotatory axes. All ETEL solutions optimize space usage for the most compact machine design possible.
Encoders for advanced LED and display technologies
Brilliant displays thanks to precise linear positioning
Ultra-flat screens, ranging from compact touchscreens in smartphones to UHD widescreen TVs, owe their high resolution and brilliant colors in part to the positioning accuracy of production machines for LED technology. As in other areas of the electronics industry, exposed linear encoders from HEIDENHAIN, NUMERIK JENA, and RSF deliver this positioning accuracy.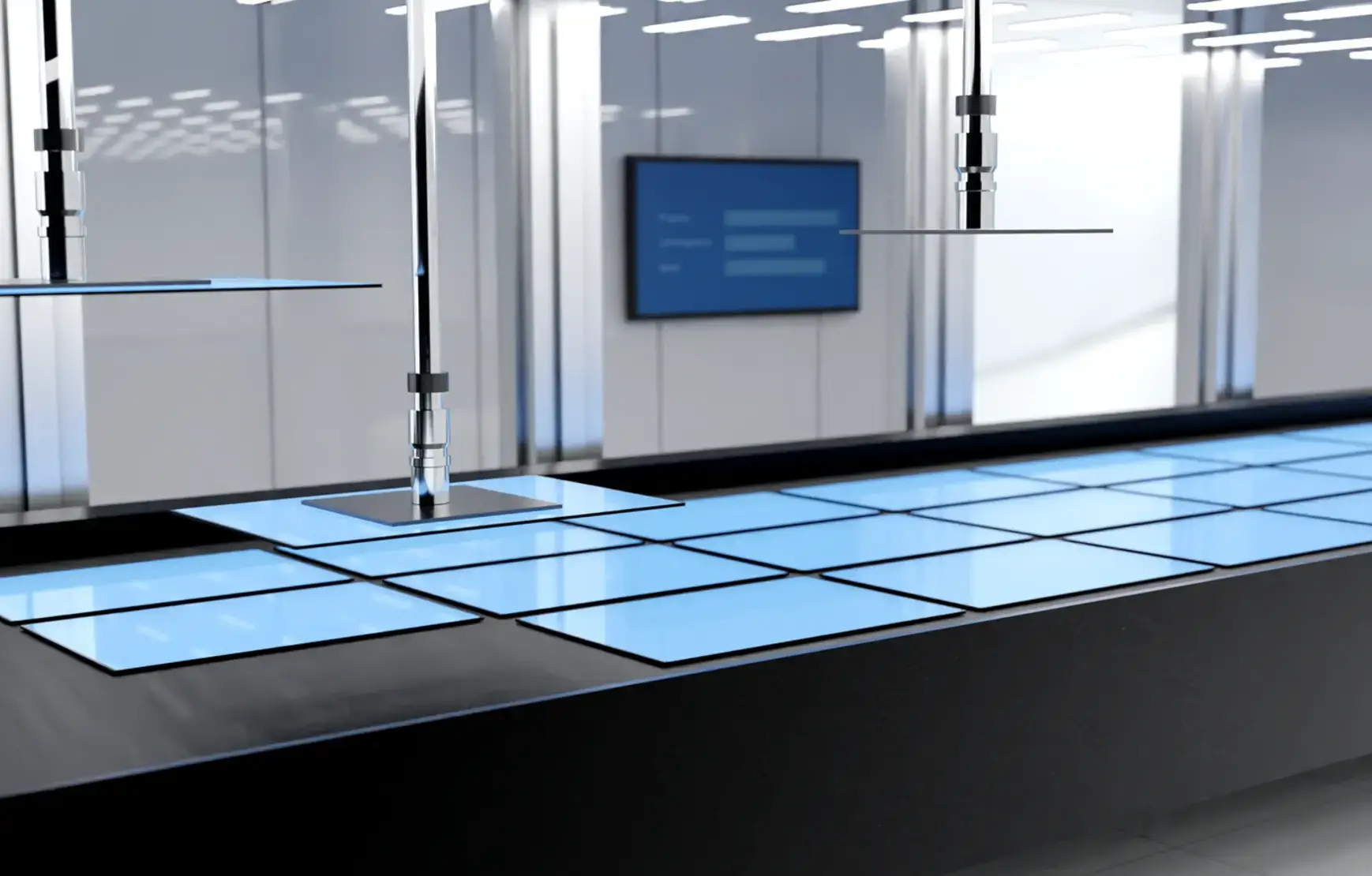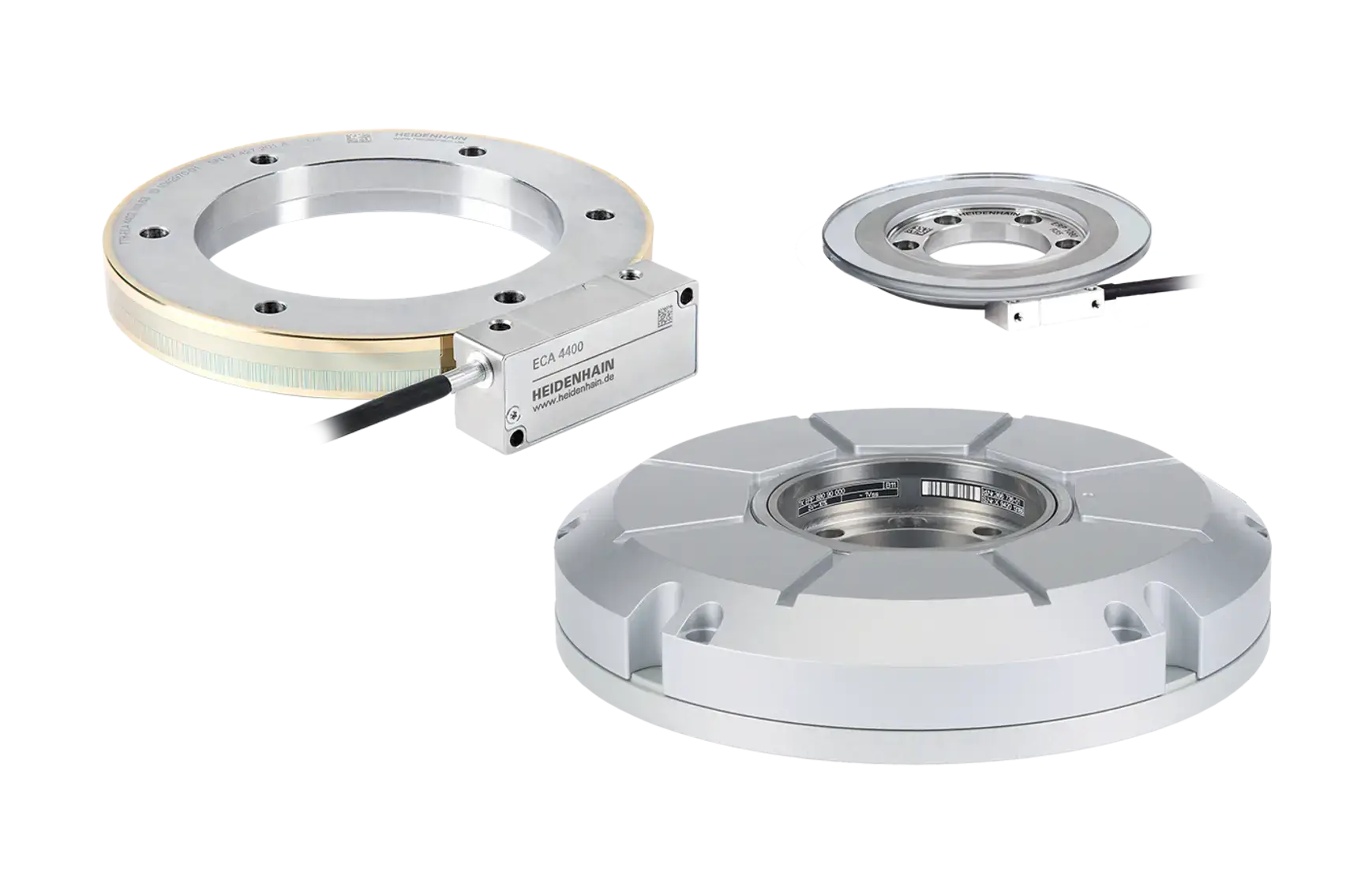 Maximum accuracy for rotary axes
The ERO, ERP, ECA, and ERA series modular optical angle encoders cover all accuracy, dynamic-performance, and reliability requirements for rotational motion in the production of LEDs and displays. You'll always find an encoder with characteristics perfectly matched to your application.
For high accuracies throughout the service life of the encoder:
the HSP 1.0 signal-processing ASIC