Drive systems
High-performance motors and application-tailored encoders for motor feedback deliver the motion and dynamic performance needed in machine tools, automation solutions, elevators, printing machines, and more. HEIDENHAIN and ETEL provide motors and complex motion systems for high-accuracy applications in industries such as semiconductors and electronics. Machine and automated system manufacturers will find a comprehensive selection of tailored encoders for a wide of variety of motors, applications, and requirements from HEIDENHAIN, AMO, RSF, and RENCO.
Encoders for servomotors
HEIDENHAIN offers a wide range of rotary encoders and angle encoders for servomotor control, empowering you to handle nearly any positioning and control task, irrespective of the following factors:
Your application's mechanical requirements
Your interface technology
Your accuracy requirements
Your desired level of safety
These encoders can be connected with commonly available cables and connectors, but also with our innovate HMC 6 single-cable solutions for the EnDat 2 interface, or HMC 2 for the state-of-the-art EnDat 3 interface.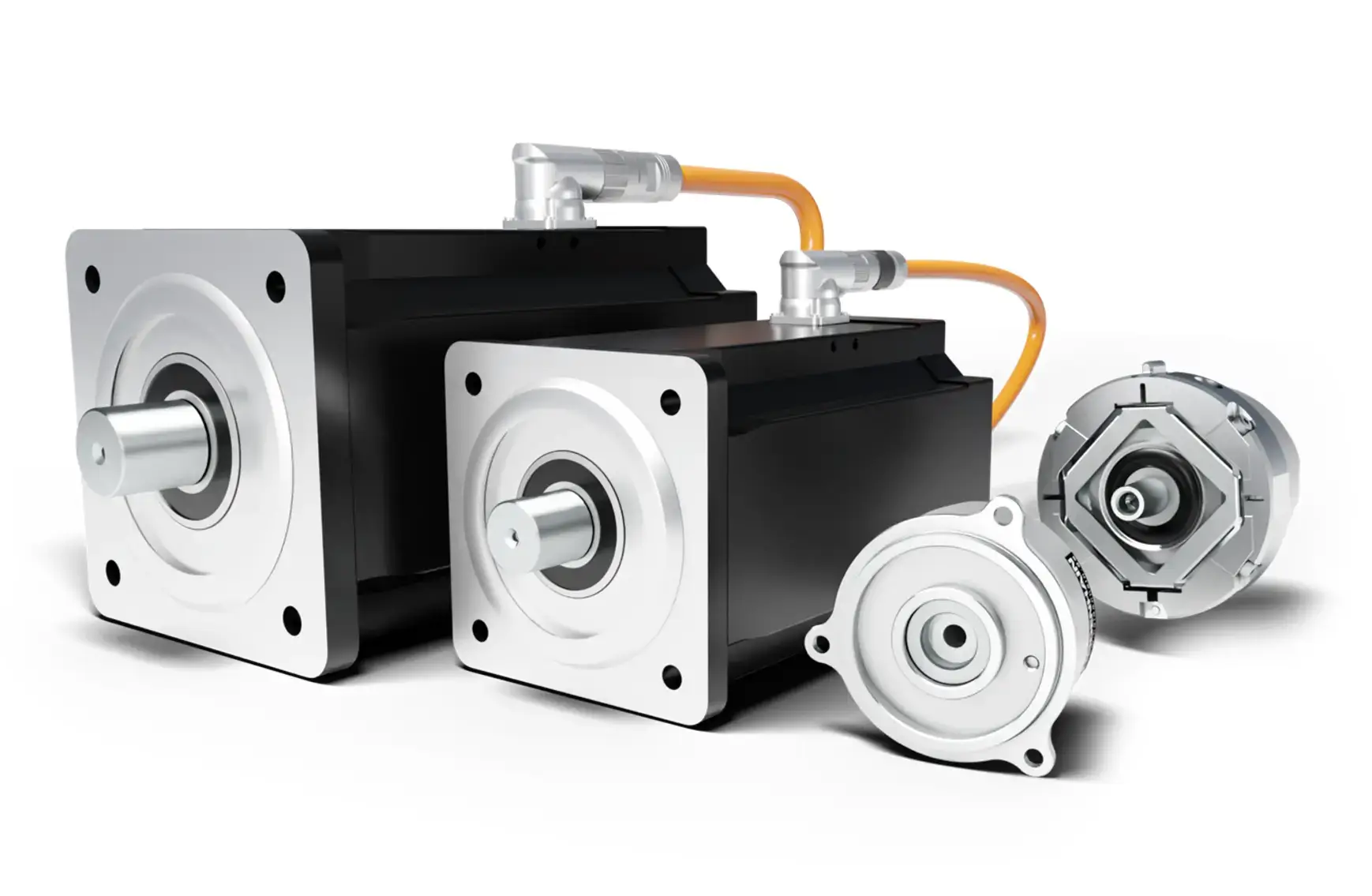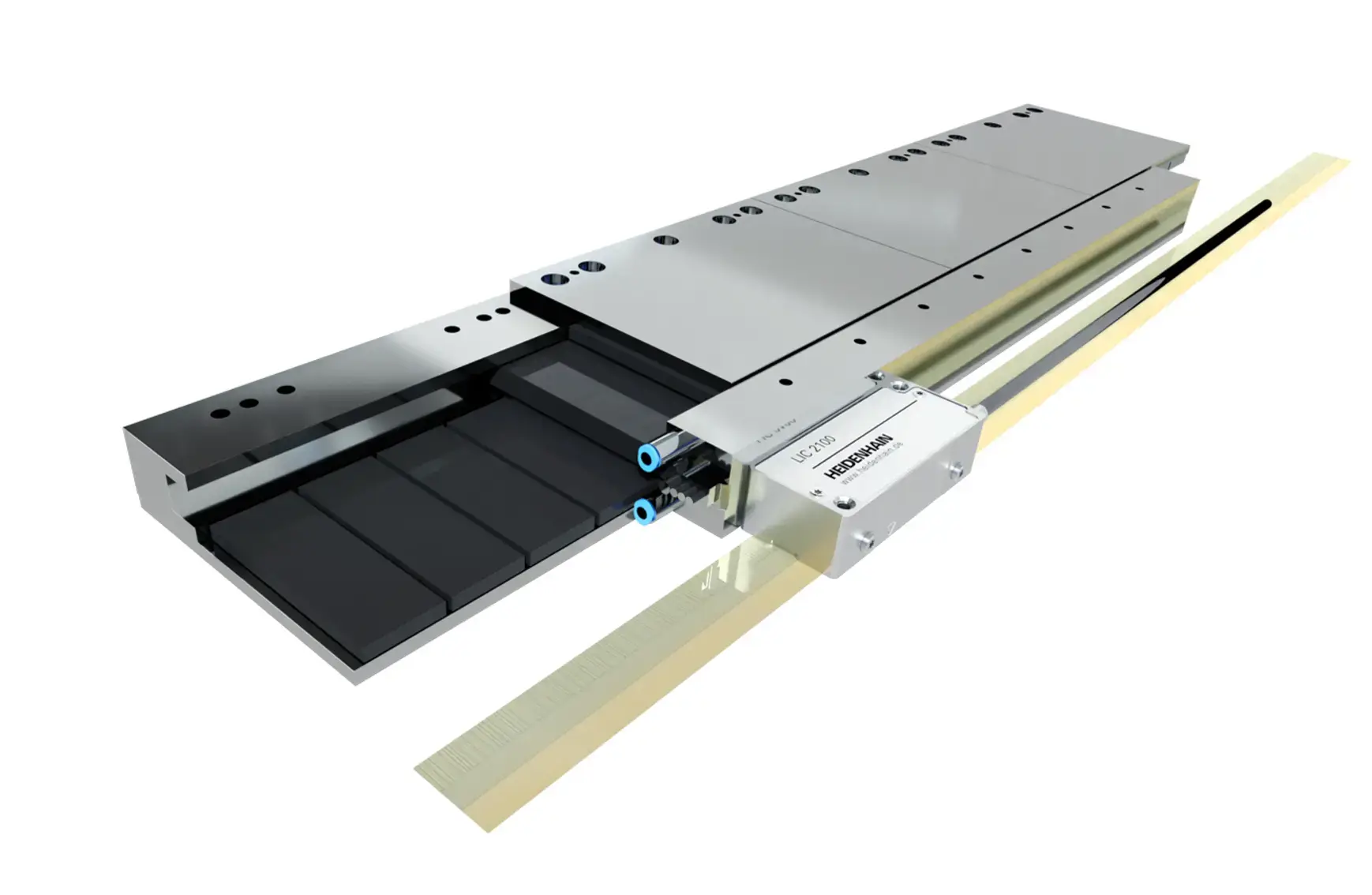 Encoders for linear motors
Linear motors provide numerous benefits such as high dynamic performance, reliability, and longevity. Position feedback is provided by linear encoders exhibiting these same characterstics.
Sealed linear encoders, with their resistance to dust, chips, and cooling lubricant, are ideal for machine tools. Exposed linear encoders are available for direct drive motors, especially in measuring equipment. Modular solutions offer nearly unlimited flexiblity for installation in a wide variety of applications.
Encoders for torque motors
Our product portfolio includes rotary encoders and modular angle encoders specifically for motors with large hollow shafts. Scale-tape solutions can be used on large motor shafts nearly without limits. Rotary encoders with a scale drum are available for hollow shaft diameters of up to 180 mm.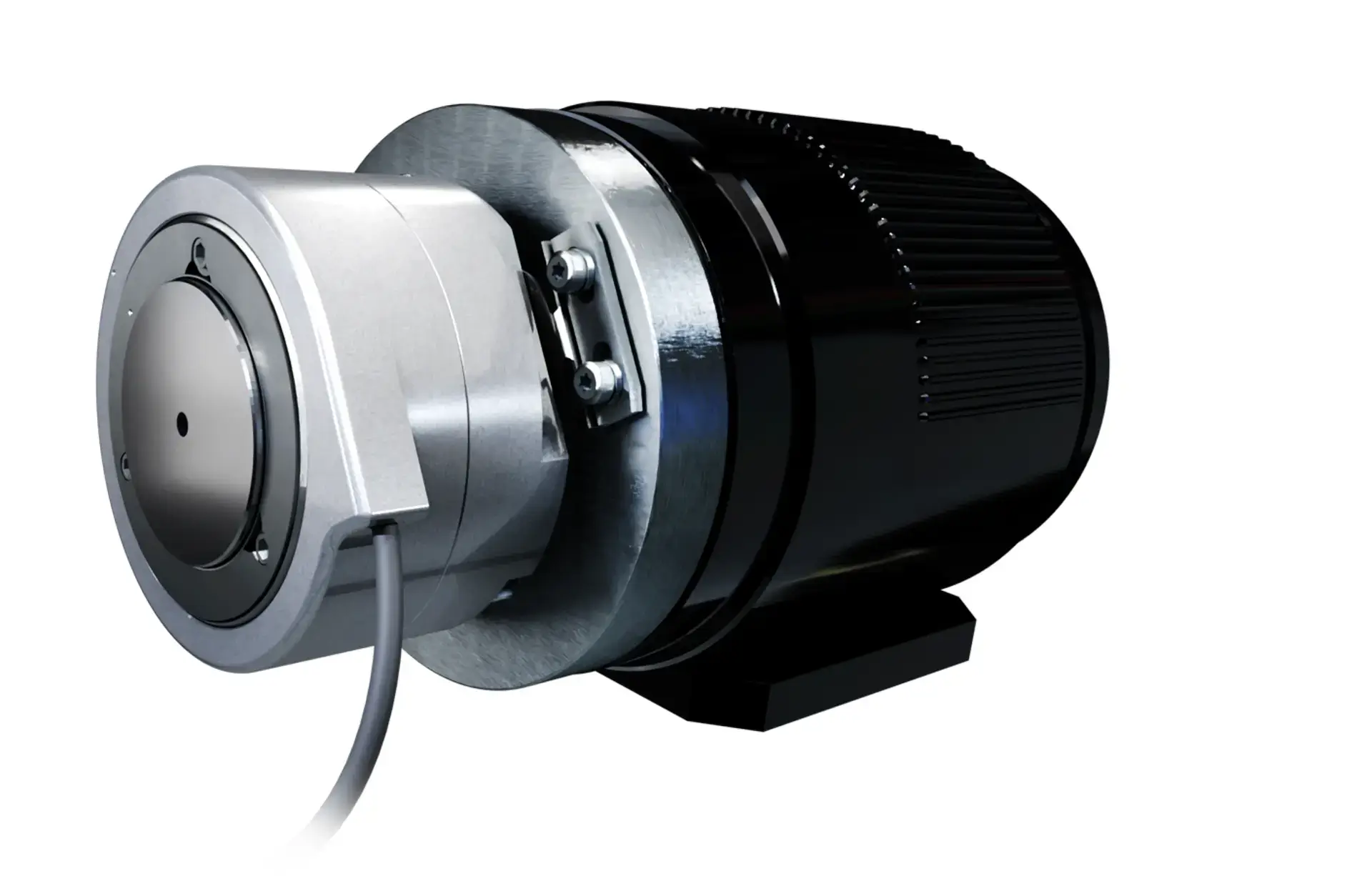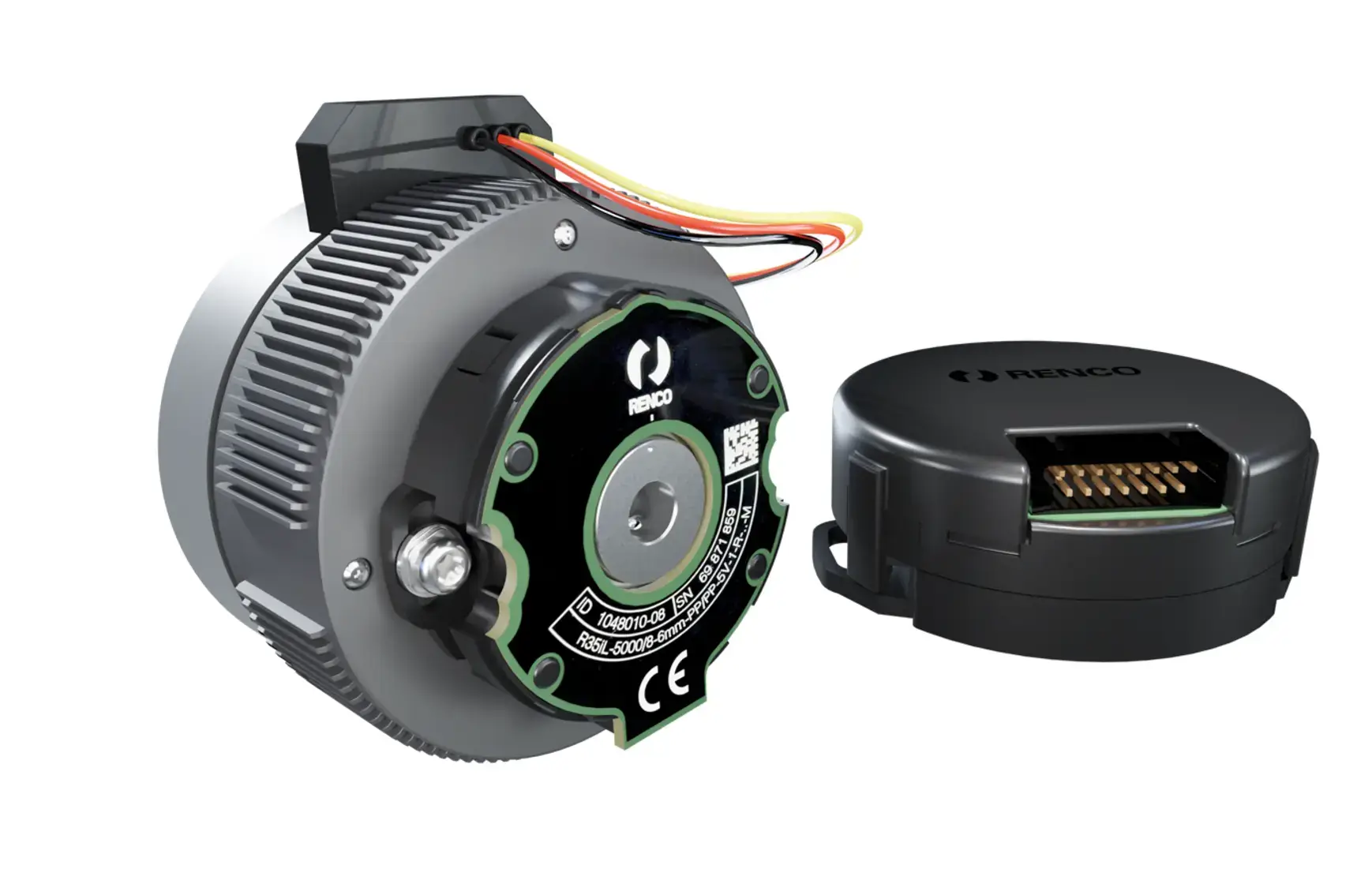 Encoders for stepper and BLDC motors
The new RENCO rotary encoder generation, featuring a resolution of up to 40 000 measuring steps per revolution, is ideal as a motor feedback system for stepper motors in closed loop operation and BLDC motors. Their strengths are:
Fast and easy installation thanks to a built-in mounting aid
Electronic adjustment of the motor commutation signals at the push of a button
Dependable operation thanks to monitoring and diagnostic functions
Exact rotor position measurement for BLDC motors
Very accurate UVW track sequence specification for electronic commutation on motors with up to 32 pole pairs
For very tight installation spaces we offer the RENCO R35iL. With a height of just 8.6 mm, it is one of the flattest rotary encoders currently on the market.
Drive system solutions from HEIDENHAIN and ETEL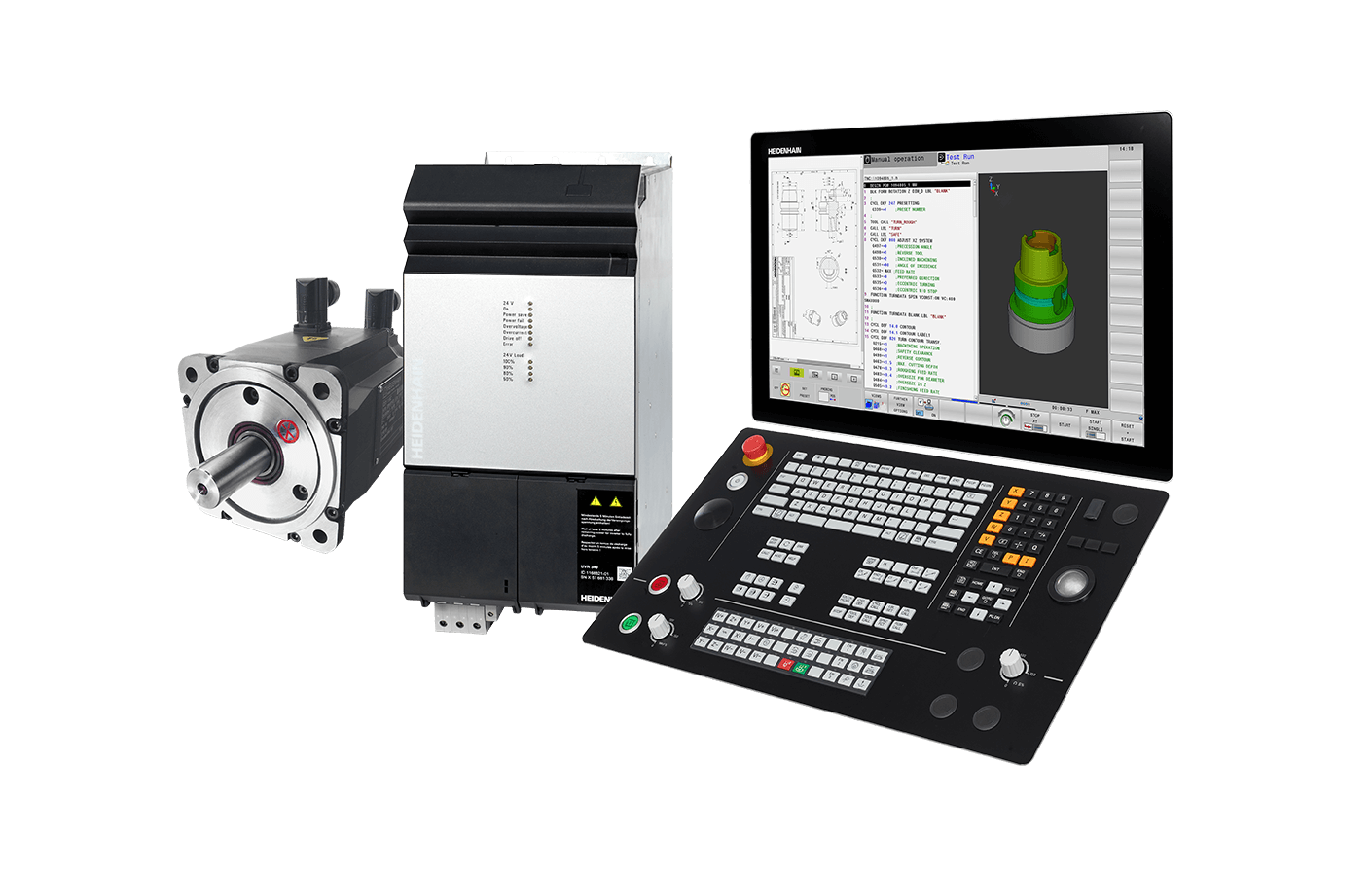 HEIDENHAIN motors
Feed and spindle motors from HEIDENHAIN are specially designed for machine tools, exhibiting a balanced moment of inertia and a very low torque ripple. Combined with drives, motor cables, and controls from HEIDENHAIN, they contribute to a digital drive package that enables high surface quality and contour accuracy along with dynamic motion control and fast machining times.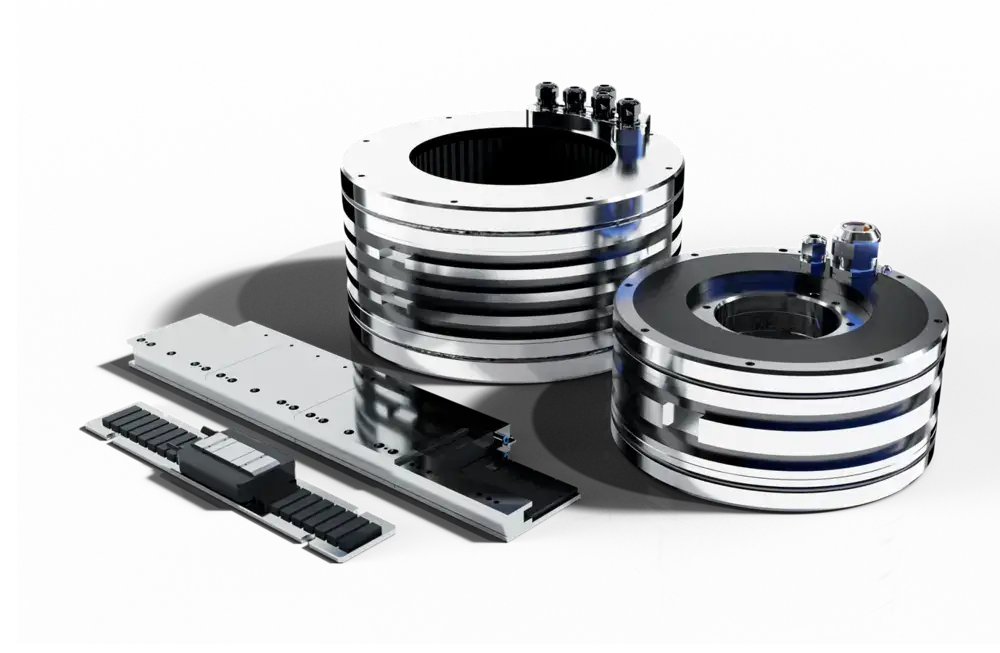 Motors from ETEL
ETEL offers a comprehensive range of standard linear motors and torque motors for nearly any customer needs. The motors are notable for their zero-cogging design, providing outstanding peak power density and exceptional thermal efficiency. The benefits in terms of precision are considerable.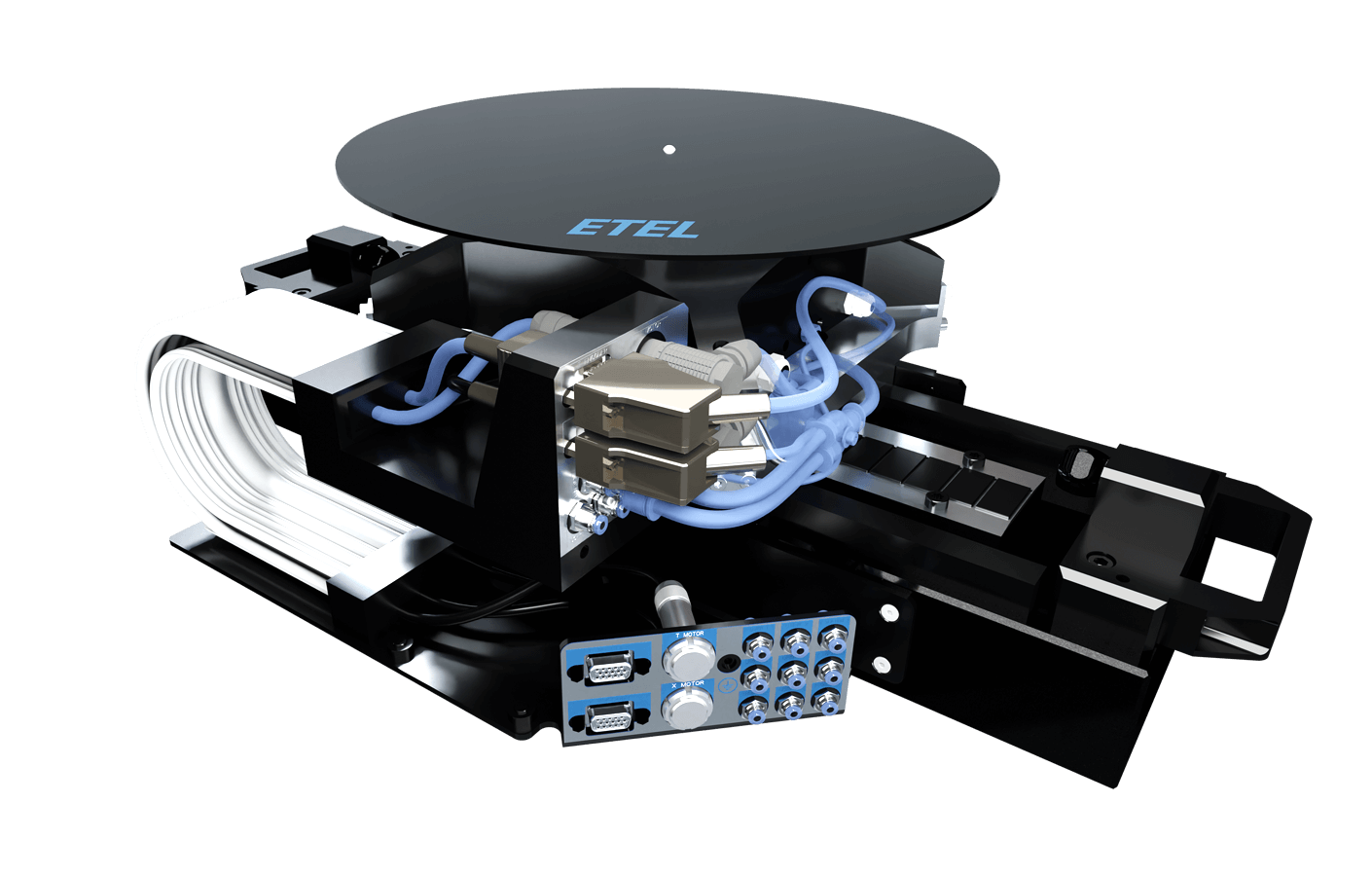 ETEL motion systems
Continuous miniaturization drives advances in the electronics industry. The basis for increasingly smaller chips in front-end production and higher density circuits in back-end production is the continuously improved accuracy of the motion and measurement technology employed. For the production of semiconductors and electronics, ETEL offers solutions with very high accuracy and outstanding performance, from stand-alone products to highly integrated platforms.