Machine Controls and Touch Probes
Hard-to-machine materials. Complex geometries. Employee training challenges. The realities of today's manufacturing floor require keen attention to constant process improvement. HEIDENHAIN CNC machine controls and touch probes offer a proven solution—with technologies that improve part quality, shop-floor efficiency and return on investment. For more than 30 years, we've perfected the delicate balance of cutting-edge innovation and universal compatibility. Contact us today, and see what precision control can do for your business.
Why HEIDENHAIN CNC controls?
Wide variety of control types for any application
Powerful, proven technology—in daily use on thousands of milling, drilling and boring machines for more than 30 years
Universal, easy-to-use interface, designed with machine operators and programmers in mind and made to be compatible with earlier programs
Why HEIDENHAIN touch probe solutions?
Enjoy high repeatability and accuracy
Probes feature a patented collision adapter
A wear-free optical sensor provides the specified probing repeatability even after a large number of probing processes (more than 5 million switching cycles)—making our probes perfectly suited for a large variety of machine tools; the optical sensor features an optimized lens system and an integrated preamplifier for stable output signals
Other special features include self-cleaning functionality and battery-free touch probes with internal turbines
Our probes allow for easy setup and include the benefit of integration with our controls' probing cycles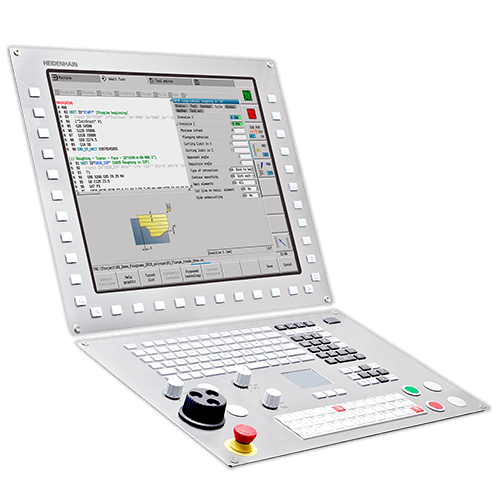 Learn how to combat common machining challenges with advanced control technologies
At HEIDENHAIN, we understand today's complex machining challenges and ambitious production schedules. That's why we design our CNC machine tool control functionalities to solve these issues.

Our Dynamic Efficiency functionalities allow high material removal rates and extended machine and tool life in roughing of especially hard-to-cut materials when chatter and high loads are present.

Our Dynamic Precision technologies enable better accuracy in acceleration and deceleration phases by dynamically adjusting the controller parameters depending on the machine's age, load or machining position.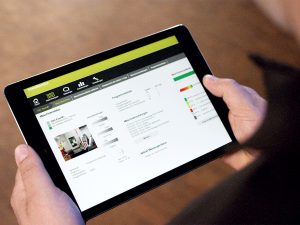 CNC Connectivity Easier Than Ever with New StateMonitor
HEIDENHAIN introduces the new StateMonitor for CNC manufacturing personnel who are implementing connected systems as part of the Industry 4.0 initiative.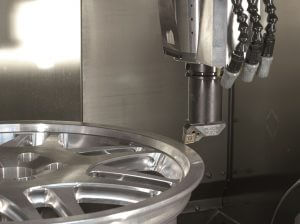 5 trends that will affect your 5-axis machining next year
Five-axis machining is an increasingly prevalent capability in shops large and small. Still, many are just scratching the surface of what's possible. Technology innovations and process improvements are a boon for ease of use, and while growth in manufacturing overall is slow, companies are on the hunt for new ways to boost throughput and profit. […]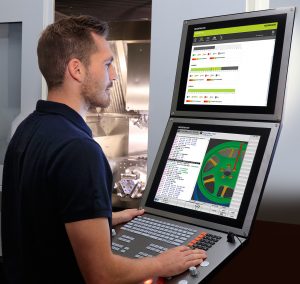 Network Your Production with HEIDENHAIN TNC Controls
Connected Machining: HEIDENHAIN's system of production in which all work steps are networked—from the design to the deliverable component.