Linear Encoders for Length Measurement
Nothing beats the positioning accuracy of linear encoders from HEIDENHAIN. Available in absolute and incremental versions and ideal for a variety of applications—including machine tools, semiconductor machines and medical machines—these measuring solutions combat a variety of issues that erode precision.
Why HEIDENHAIN Linear Encoders?
Eliminate machine tool position errors caused by thermal expansion, deformation of the drive mechanics, pitch issues and more
High long-term speed stability
Sturdy construction and high resistance to vibration
Finer signal periods offer highest interpolation accuracy
Compact, lightweight and easy to install
Durable and dependable—functions properly even after many years of operation
Sealed or enclosed linear designs available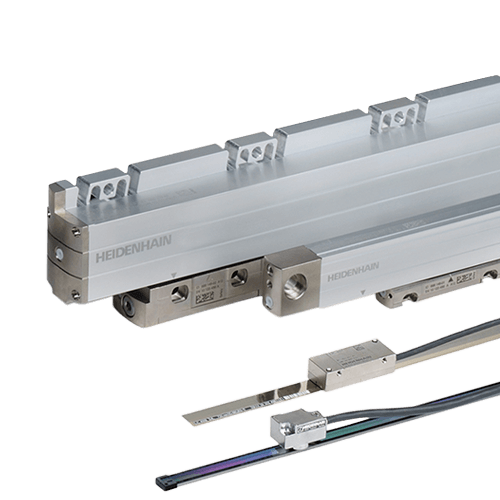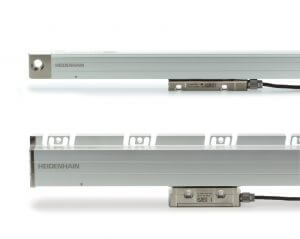 Absolute Linear Encoders with Panasonic Interface Now Available from HEIDENHAIN
HEIDENHAIN CORPORATION is pleased to announce the start of series production of the new generation of LC encoders.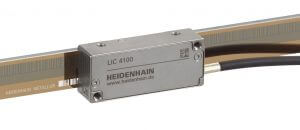 Look to LIC 4100 Linear for Absolute Automation Needs
To fulfill the need for reliable absolute measurement requirements using a linear encoder in automation applications, look to HEIDENHAIN's LIC 4100 linear encoder.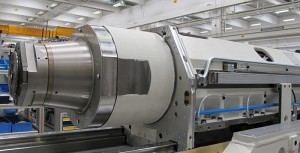 Greater Margins for Tolerances
HEIDENHAIN linear encoders in a Closed Loop configuration help increase machining accuracy.