Digital Readout Systems and Interface Electronics
Digital readout systems (or position display units) and interface electronics from HEIDNHAIN offer increased accuracy and quality control in myriad applications. From metalworking to measuring microscopes, these products are as easy to use as they are effective.
Why HEIDENHAIN digital readout systems?
Systems increase productivity, save time and provide higher precision by translating the values measured by linear encoders, length gauges, rotary encoders or angle encoders into an easy-to-read format
They can be installed on new equipment or retrofitted to machines already in operation
Systems work with any machine where axis slides are traversed manually
Displays are highly readable, with logically arranged, ergonomic keypads
Units feature splash-protected front panels and sturdy die-cast housing
Data interface allows for additional processing or printouts of the measured values (most models)
Why HEIDENHAIN interface electronics?
Products result in finer measuring steps, increased positioning accuracy and higher control quality by adapting the encoder signals to the interface of the subsequent electronics
Ideal for when subsequent electronics are either unable to process the output signals from encoders directly or if additional interpolation of the signals is needed
Products work with many incremental encoders, and some can process EnDat and SSI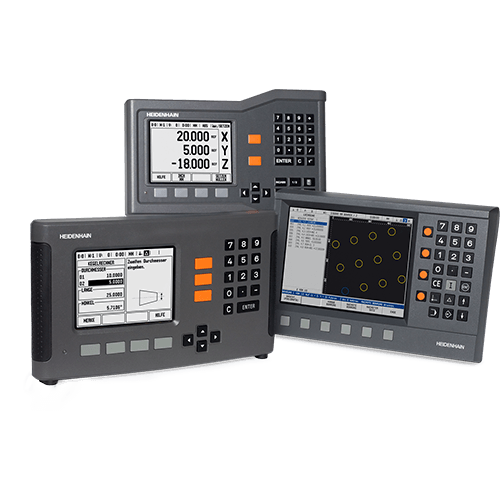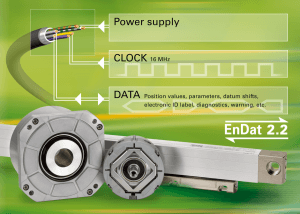 EnDat 2.2 is well known as a digital, bidirectional interface for encoders. It is capable of both transmitting position values from encoders as well as updating information stored in the encoder. However, over the years, EnDat has evolved to new heights and there are features today that may be surprising to some.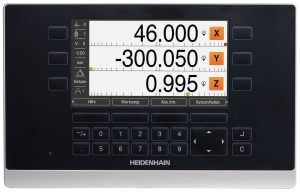 HEIDENHAIN Introduces New and Improved DRO
HEIDENHAIN introduces the new ND 5023 digital readout (DRO) for manually operated machine tools, equipped with a new TFT color display that significantly improves the readability of the information displayed over older models, plus features other design changes and enhanced functions.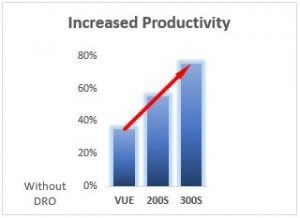 Increase Productivity and ROI with ACU-RITE DROs
ACU-RITE digital readouts (DROs) provide increased productivity and a positive return on investment (ROI). They increase accuracy and part tolerances during daily machining projects.