Digital Readout Systems and Interface Electronics
Digital readout systems (or position display units) and interface electronics from HEIDNHAIN offer increased accuracy and quality control in myriad applications. From metalworking to measuring microscopes, these products are as easy to use as they are effective.
Why HEIDENHAIN digital readout systems?
Systems increase productivity, save time and provide higher precision by translating the values measured by linear encoders, length gauges, rotary encoders or angle encoders into an easy-to-read format
They can be installed on new equipment or retrofitted to machines already in operation
Systems work with any machine where axis slides are traversed manually
Displays are highly readable, with logically arranged, ergonomic keypads
Units feature splash-protected front panels and sturdy die-cast housing
Data interface allows for additional processing or printouts of the measured values (most models)
Why HEIDENHAIN interface electronics?
Products result in finer measuring steps, increased positioning accuracy and higher control quality by adapting the encoder signals to the interface of the subsequent electronics
Ideal for when subsequent electronics are either unable to process the output signals from encoders directly or if additional interpolation of the signals is needed
Products work with many incremental encoders, and some can process EnDat and SSI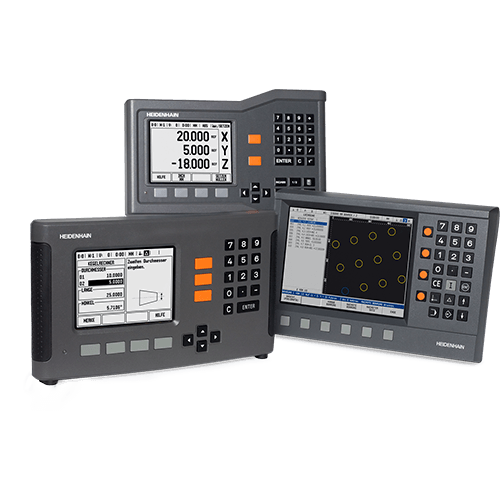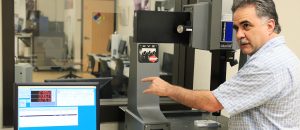 Established at De Anza Community College (Cupertino, CA) in their NIMS accredited department of Design and Manufacturing Technologies (DMT), HEIDENHAIN's IK 5000 software is operational on a Brown & Sharpe CMM they obtained in 2007.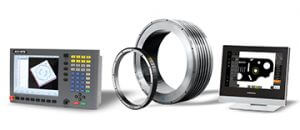 HEIDENHAIN to Showcase Motion Control Influence at IMTS
From HEIDENHAIN, the international leader in precision measurement components and systems, comes an opportunity to view not only its newest motion control breakthroughs to the world at the upcoming International Manufacturing Technology Show (IMTS) 2016 show this Fall (Booth #E-5226), but also see highlights from two of its many internationally-owned entities: ETEL and ACU-RITE brand.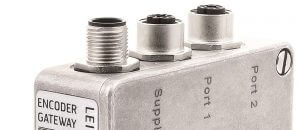 Leine & Linde's New CANOpen Gateway Simplifies Many Motion System Applications
Leine & Linde continues to improve its support for motion system implementations with a new version of its popular CANOpen product.