Angle and Rotary Encoders and Angular Systems
Today's machine, electrical motor, printing and automation applications demand ever-increasing precision, robustness and dynamics. The full line of HEIDENHAIN angle and rotary encoder products delivers on all these qualities, along with the high reliability HEIDENHAIN has been known for over the last 125-plus years. Available in absolute and incremental versions and ideal for a variety of applications—including rotary tables, motor feedback, printing/paper converting machines, and telescopes—these encoders fulfill a variety of angle measurement needs. We offer two categories of encoders: Angle encoders, which have an accuracy at or below ±10" (arcseconds) and Rotary encoders, which have an accuracy above ±10" (arcseconds).
Why HEIDENHAIN angle encoders?
Accuracy down to ±0.4" (arcseconds)
Resolutions up to 29 bits
Calibration chart provided with every angle encoder
Large mounting tolerances
Why HEIDENHAIN rotary encoders?
High resolutions for smooth speed control
Proven robustness
Compact size and simple installation
Options available with Functional Safety up to SIL 3 and PL e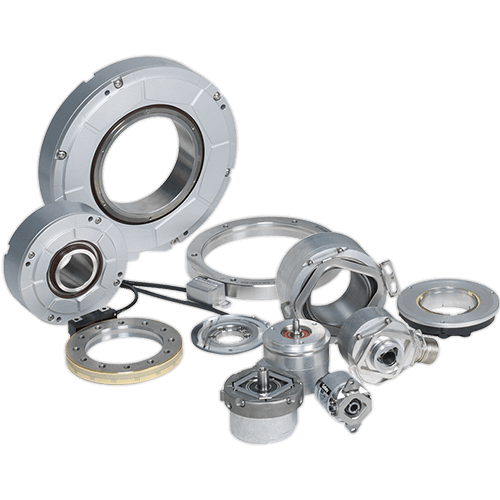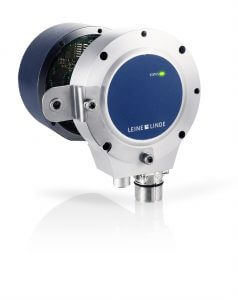 Leine & Linde's Advanced Diagnostic System Ideal for Sustaining Paper Mill Production
CONTACT: Jonathan Dougherty, Automation Product Specialist, 847-519-4218 Kathleen Stoneski, PR Manager, North America, 847-519-4702 Schaumburg, IL (March 2017) – Reliability is a key factor within the pulp and paper industry. Production stoppages are very costly and it is key to avoid these whenever possible. For sustained production and condition monitoring capability, Leine & Linde now offers […]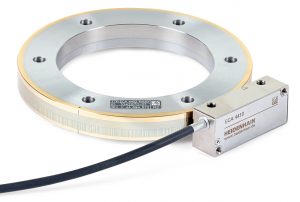 HEIDENHAIN's Modified Angle Encoder Now Available for Functionally Safe Machine Applications
HEIDENHAIN updates its successful angle kit encoder line again by modifying the ECA 4000 angle ring encoder series for use in safety-related applications.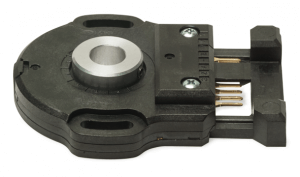 Modular RENCO Encoder is Well Suited for Blood Pumps in Medical Industry
HEIDENHAIN's RENCO brand RCML15 rotary encoder has been widely used as a preferred feedback solution in automated medical devices throughout the world, and is now commonly found in motors being made for blood pumps too.