Angle and Rotary Encoders and Angular Systems
Today's machine, electrical motor, printing and automation applications demand ever-increasing precision, robustness and dynamics. The full line of HEIDENHAIN angle and rotary encoder products delivers on all these qualities, along with the high reliability HEIDENHAIN has been known for over the last 125-plus years. Available in absolute and incremental versions and ideal for a variety of applications—including rotary tables, motor feedback, printing/paper converting machines, and telescopes—these encoders fulfill a variety of angle measurement needs. We offer two categories of encoders: Angle encoders, which have an accuracy at or below ±10" (arcseconds) and Rotary encoders, which have an accuracy above ±10" (arcseconds).
Why HEIDENHAIN angle encoders?
Accuracy down to ±0.4" (arcseconds)
Resolutions up to 29 bits
Calibration chart provided with every angle encoder
Large mounting tolerances
Why HEIDENHAIN rotary encoders?
High resolutions for smooth speed control
Proven robustness
Compact size and simple installation
Options available with Functional Safety up to SIL 3 and PL e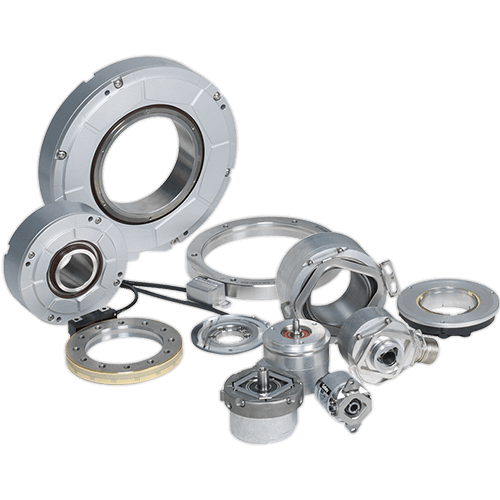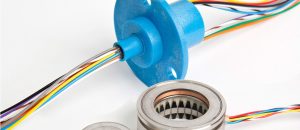 LTN Products Ideal for Camera/Surveillance Systems
Meeting the needs of the latest camera technology, LTN Servotechnik GmbH offers state-of-the-art slip rings and resolvers for use in video surveillance systems by supporting the transfer of images and videos with ever higher resolutions over 360° of coverage.
HEIDENHAIN's recent acquisition of AMO, has resulted in the Austrian specialty encoder company's sales operations and products being coordinated at HEIDENHAIN CORPORATION in the U.S. for North America.  AMO encoder production and engineering will remain in Austria. AMO is well known for meeting the precision feedback requirements in applications where high resolution is needed, particularly […]

HEIDENHAIN recently acquired AMO, an Austrian specialty encoder company well known for meeting precision feedback requirements where high resolution is needed.