Angle and Rotary Encoders and Angular Systems
Today's machine, electrical motor, printing and automation applications demand ever-increasing precision, robustness and dynamics. The full line of HEIDENHAIN angle and rotary encoder products delivers on all these qualities, along with the high reliability HEIDENHAIN has been known for over the last 125-plus years. Available in absolute and incremental versions and ideal for a variety of applications—including rotary tables, motor feedback, printing/paper converting machines, and telescopes—these encoders fulfill a variety of angle measurement needs. We offer two categories of encoders: Angle encoders, which have an accuracy at or below ±10" (arcseconds) and Rotary encoders, which have an accuracy above ±10" (arcseconds).
Why HEIDENHAIN angle encoders?
Accuracy down to ±0.4" (arcseconds)
Resolutions up to 29 bits
Calibration chart provided with every angle encoder
Large mounting tolerances
Why HEIDENHAIN rotary encoders?
High resolutions for smooth speed control
Proven robustness
Compact size and simple installation
Options available with Functional Safety up to SIL 3 and PL e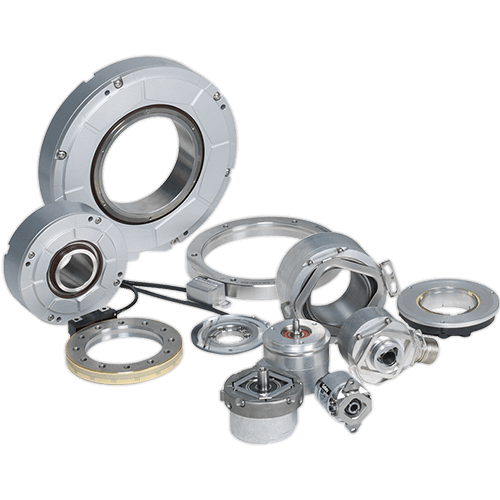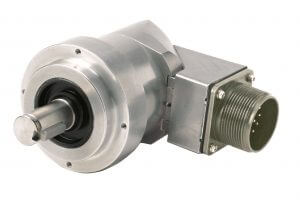 HEIDENHAIN's New Sealed Rotary Encoders for High Loads Now Offered Globally
HEIDENHAIN is expanding its range of incremental sealed rotary encoders for high loads with the introduction of the new ROD 620 and 630 models of the ROD 600 series.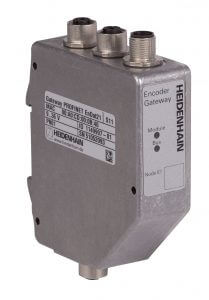 Did you know HEIDENHAIN's PROFINET Gateway can enable rotary and linear encoders to connect to a PROFINET network?
PROFINET IO is an open Industrial Ethernet Standard for industrial communication and has the largest installed base in the area of Ethernet-based fieldbuses.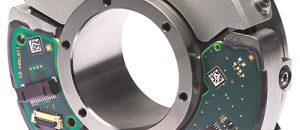 HEIDENHAIN's Unique New Angle Encoder Modules
HEIDENHAIN launches a new product family that is a merger of HEIDENHAIN bearing and angle encoder technologies. Resulting in the MRP 2000, 5000 and 8000 (as well as customer-specific variants), these unique modules contain bearing sets not conventionally available and are able to be integrated with various encoder types to yield highly stiff modules that are easy to install.